A night of tossing and turning can leave you feeling tired in the morning. If you have a hard time staying asleep at night, try these tips for better sleep.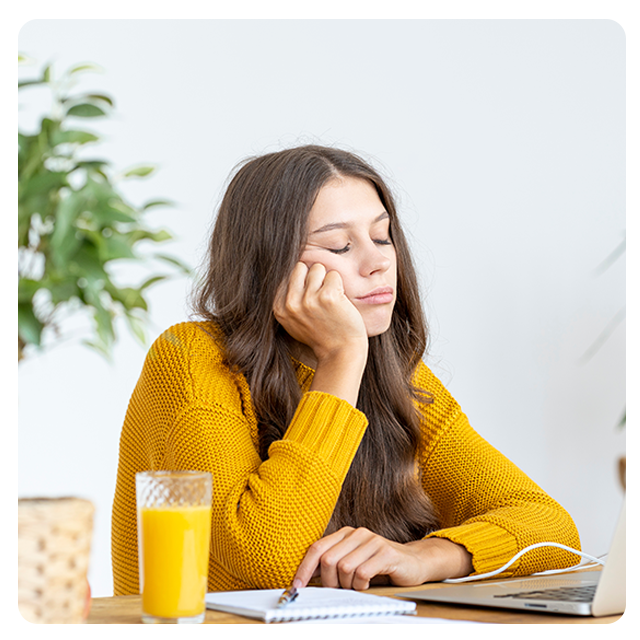 Tossing & Turning?
4 Things That May Help
Calm Restless Sleep

Do you wake up groggy and foggy? If you find yourself just as tired in the morning as you were on the way to bed, it may be time to take action.

According to the Centers for Disease Control and Prevention, adults need seven or more hours of sleep per night, but many adults don't get it. Let's help you get the deep, fulfilling sleep your body needs to take on life's challenges. Here are a few tips for how to be a less restless sleeper!
How to Fix Restless Sleep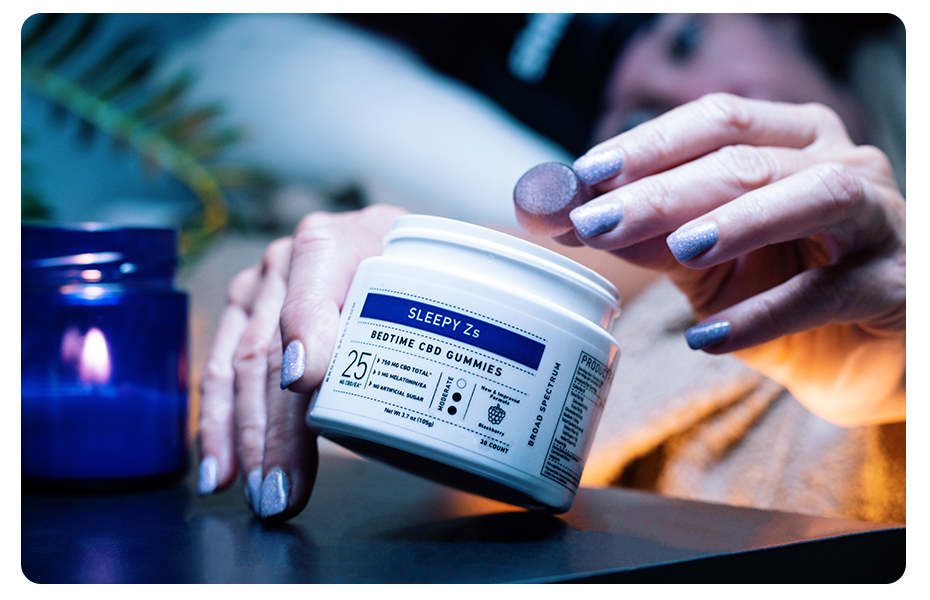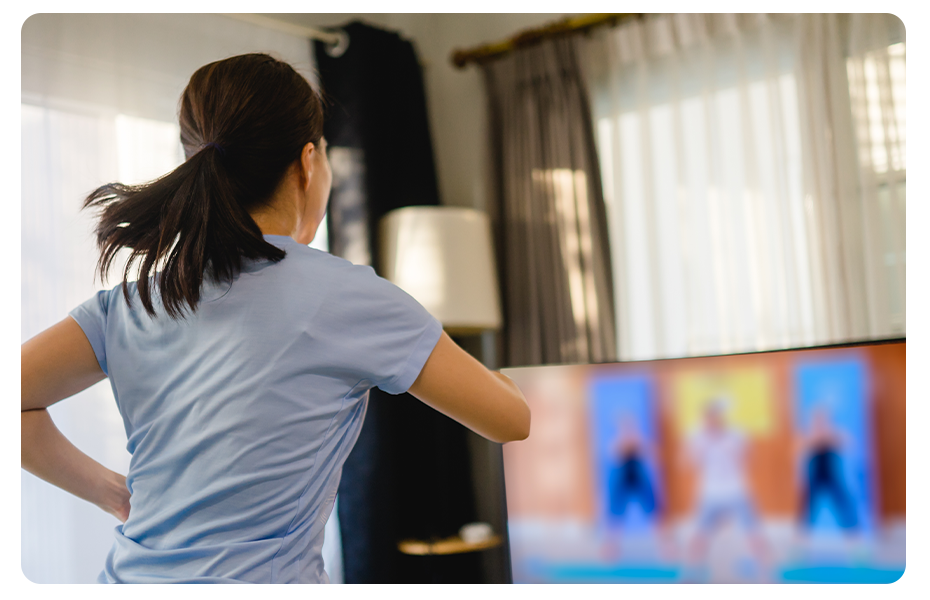 2. Stay Active Throughout the Day

Although short naps can be beneficial for some people, that may not always be the case for a restless sleeper. Instead, try to stay active throughout the day. Take a short walk or introduce a workout routine into your daily schedule.
Exercising five or six hours before bed can make all the difference between a restful night's sleep and a restless one. You'll use up all of your daytime energy! Just make sure you avoid engaging in intense physical activity two hours before bed, as this can further increase your inability to fall asleep. And if you find it hard to be active due to aching muscles or back pain, try applying a CBD topical before bed.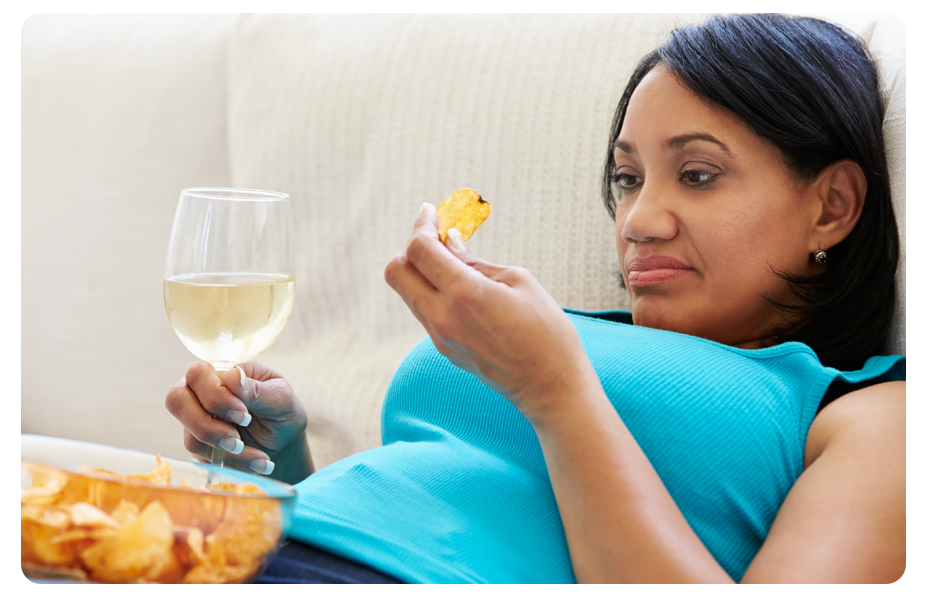 3. Be Mindful of Your Bedtime Diet

Stimulants such as caffeine and nicotine, alcohol, or heavy meals before bed can lead to a more restless sleep. Stay away from stimulants 4-6 hours before bed, and if you prefer heavier dinners, try to wrap up your meal at least two hours before lights out.
You can also incorporate foods into your dinner that some researchers believe help you sleep better, like kiwis, cherries, salmon, nuts, and rice.
By being mindful of the things you put into your body before going to sleep, you may begin to rest more peacefully throughout the night.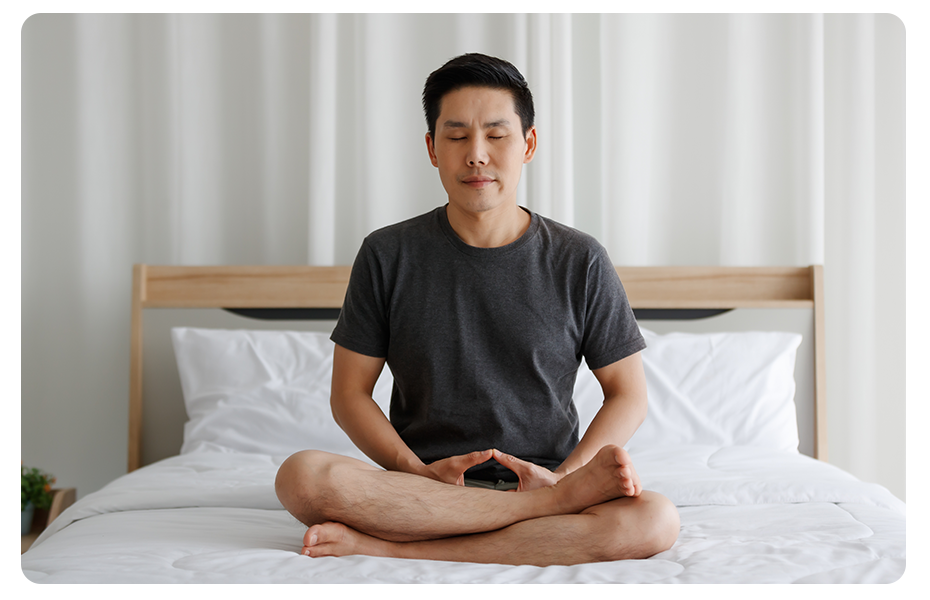 4. Establish an Evening Routine

If you are constantly on the go throughout the day and then head straight to bed, your mind is likely still spinning from all of the day's activities. Instead, it may be helpful to establish a relaxing wind down routine before bed. Set aside time to take a warm bath, listen to guided meditations or music, or read a novel before bed. These activities can help you clear your mind of clutter and release the day's stress.

Whatever you put in your bedtime routine, make sure it's not more time with electronics. Avoid electronic back-lit devices at least an hour before you turn in for the evening. They can disrupt your biological clock and make it more difficult for you to fall asleep.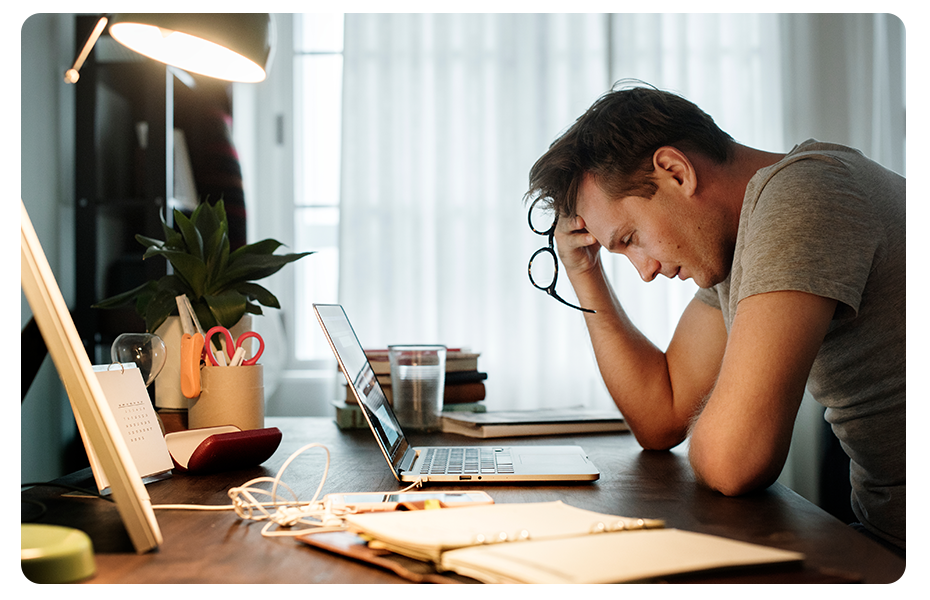 Note the Common Causes of
Restless Sleep

If you've been dealing with restless sleep for a while, it may be helpful to learn some of the possible causes of a terrible night's sleep. Caffeine and alcohol intake before bed, achy muscles, and your body's need for a better evening routine can all play a part in your body's fight for quality rest. Remember, factors that could lead to restless sleep include:
Poor diet

An irregular bedtime routine

Too much stress during the daytime

Too much pent up physical energy
Be honest and compassionate with yourself when addressing these concerns! Don't add to your own stress.
The Green Road to Better Sleep