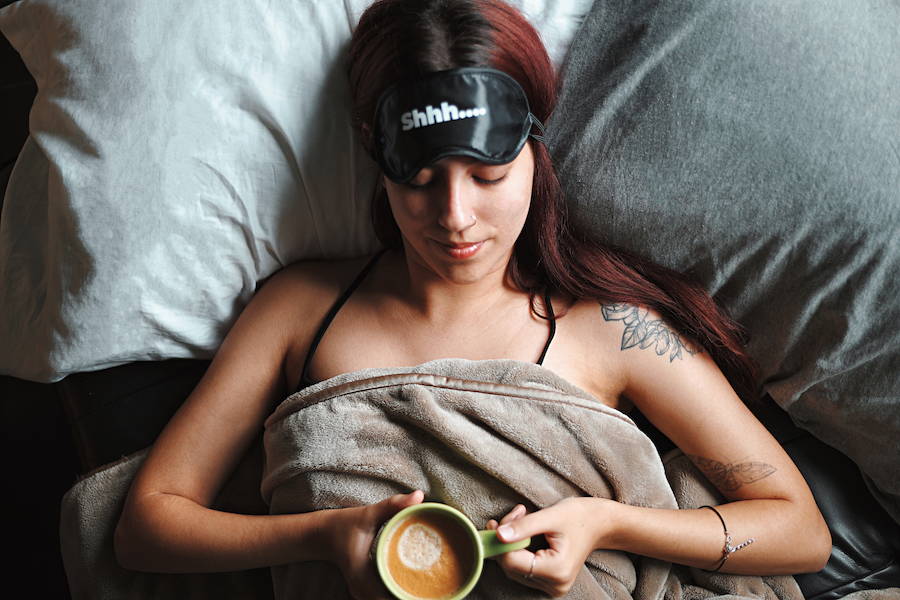 Learn to Relax With These 7 Tips for Quieting a Busy Mind
Dealing with a busy mind can be tiresome! Whether your brain is running through your to-do list or you're overthinking an email you sent earlier in the day, there are plenty of things that can keep your mind busy — and keep you from relaxing. Let's change that. Check out these seven tips to learn how to control a distracted mind and get some much-needed relaxation.
Typically, a "busy mind" is an expression used to describe the struggle to control or process things like thoughts, feelings, fears, doubts, and anxieties. While your mind is meant to think — and it does so 24/7, every day of your life — a busy mind can turn a healthy thought process into unnecessary worrying, overthinking, and stressing.
Behavioral Neuroscientist Dr. Lucia Kelleher links a busy mind, or the more severely phrased condition, "Busy Brain Syndrome" to our modern world. Her research suggests that the "digital age radically increased the amount and speed of sensory stimulus bombarding our attention." As a result, those of us with busy minds can be more inclined to hold on to negative emotions and perceive life through a negative lens.
There can be countless reasons why your mind is so busy. Maybe you continually think about the stresses that wait for you tomorrow. Or, you can't fall asleep because the day you just finished is replaying on a loop. However your busy mind manifests, it can be a bit cumbersome to deal with. Here are a few factors that could be contributing to your overly-busy mind.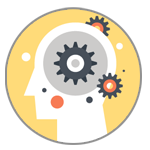 You Can't Control Your Thoughts
Your busy mind could be a symptom of being unable to control your thoughts. Feeling out of control of your thoughts can feel a lot like being in the passenger seat of your own mind with emotions like fear, worry, anxiety, and stress in the driver's seat.
If you feel a lack of control over your thoughts, try identifying some mental habits that typically keep you from getting much-needed relaxation. Are you an overthinker, worrier, or perfectionist? Do you get overwhelmed easily? Take some time to learn what's keeping you out of your mental driver's seat. Once you've determined the sources for your busy mind, you can start taking concrete steps toward addressing them.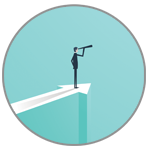 You're Living In The Future
Always looking ahead to the future can keep you from living in the present, keep your mind wandering, and keep you focused on things that are more than likely out of your control.

Choosing to live in the moment and stop worrying about the future can feel like an uphill battle.

But starting small can make a huge impact, such as focusing on every little detail of the task at hand, centering yourself with a few breathing exercises, and supporting your mind and body by adding CBD to your daily routine.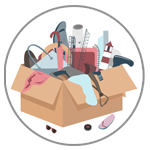 Being disorganized can lead to a wide range of personal problems — one of which is a negative impact on your mental health. Being disorganized can cause stress, anxiety, and feeling overwhelmed at the thought of decluttering or even simply remembering your upcoming to-dos. If this sounds familiar, then a lack of organization may be causing your busy mind.
Get organized by starting small. Use a daily checklist or calendar for your to-dos, physically write things down, tackle each mess from smallest to greatest, or even get rid of stuff you no longer use or need. As Katy Halverson at Intermountain Healthcare eloquently puts it, "As you work hard to clear away the piles and never-ending projects, your brain will rest easy and make it easier for you to feel relaxed and happy."
Is A Busy Brain a Bad Thing?
Though the catchall phrase, "busy mind," typically gets a bad rap, an active brain isn't always a bad thing. Staying busy can help you be proactive and productive. A busy mind may help you stay organized, eliminate procrastination, and accomplish goals and other important tasks. But what happens when you're ready to turn off that busy mind and relax?
Try adding one or more of these simple daily habits to start your journey toward a less-busy mind and a more relaxed you!
7 Tips for quieting a busy mind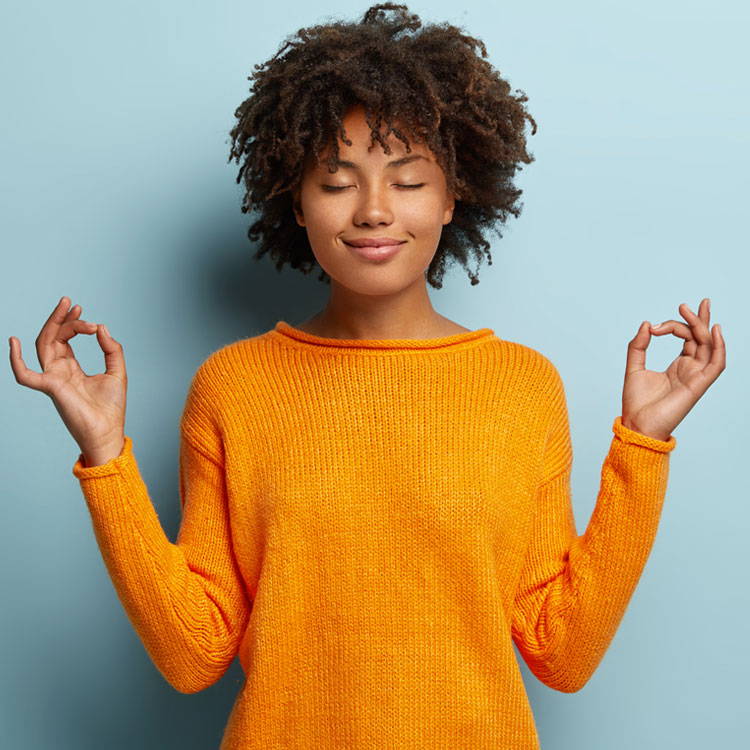 Meditation activities can seem like an impossible task when your brain is in go, go, go mode. Instead, use a mindfulness meditation technique to help quiet the mind without having to empty your thoughts. Mindfulness is the practice of focusing on the task at hand, being present in the moment, and recognizing your thoughts, feelings, emotions, and body — as opposed to other forms of meditation that have the goal of clearing your mind.
Mindfulness can help you acknowledge your stresses, worries, anxieties, and busy thoughts so you can categorize and prioritize them in your brain to help make room for relaxation. According to researchers at Harvard Medical School, mindfulness-based cognitive therapy training "boosts body awareness at the moment, called interoception, which, by focusing their attention on the here and now, arms participants to break the cycle of self-rumination."
Plus, mindfulness meditation doesn't have to be done for lengthy amounts of time. Practicing mindfulness can be done anywhere and any time of day. No equipment required — except your brain!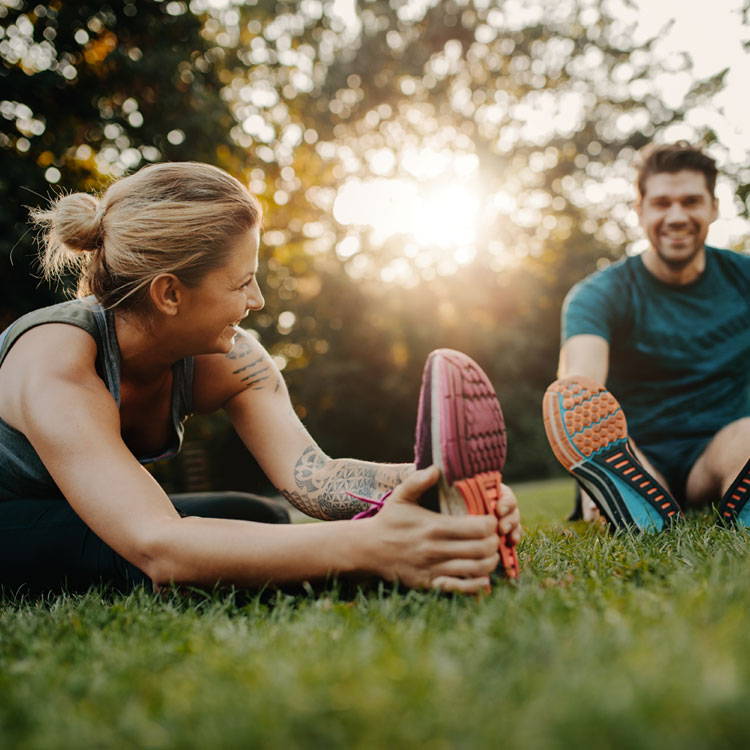 Isn't exercise supposed to pump you up, not calm you down? According to Harvard Medical School, regular aerobic exercise "has a unique capacity to exhilarate and relax, to provide stimulation and calm, to counter depression and dissipate stress." In other words, it's a great equalizer. The Mayo Clinic, too, reports that routine exercise can help reduce stress and anxiety, promote general wellness and mental health, and even help you sleep better.
If your mind wanders every time you're ready to settle down, try squeezing in a quick jog, a little high-intensity interval training, or even some push-ups to help eliminate distractions and put your mind at ease. Harvard researchers recommend 30-40 minutes of moderate exercise, like walking, or 15-20 minutes of intense exercise every day. Break it up into 10-minute increments if your schedule is tight.
"Popular beliefs not with standing, exercise is relaxing," Harvard researchers add.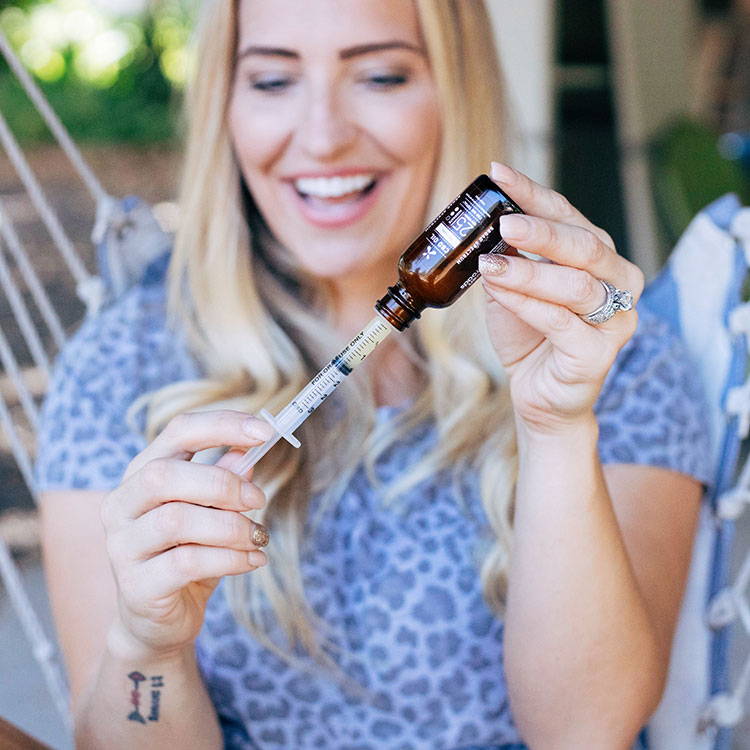 3. Add CBD To Your Daily Routine

Incorporating CBD into your daily routine is one of the easiest ways to help promote relaxation. CBD helps you maintain homeostasis — a biological balance in your body's natural rhythms. When you're not in homeostasis, you may experience things like sleeplessness, irritability, and unnecessary stress, all of which can make your busy mind busier!
Adding CBD to your daily routine alongside your preferred method of quieting your busy mind can give you a head start when it's time to wind down and relax.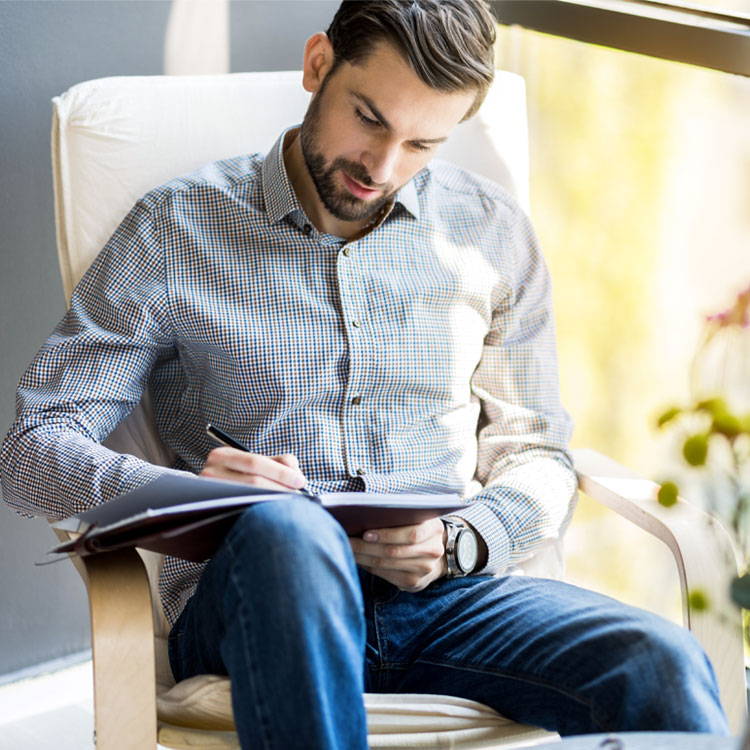 Spending time recognizing and writing down your thoughts, fears, and worries may seem counterproductive. However, writing down your thoughts and feelings — also called expressive writing — has been known to reduce stress and anxiety and promote relaxation. Researchers at Harvard Medical School note that "writing may enable [people] to learn to better regulate their emotions."
Additionally, constructing a narrative in writing can help you work through emotions and thought processes to alleviate the endless mental cycle that traps you in a busy mental state. Even if you don't consider yourself a strong writer, the simple act of writing down what's in your head can help you visualize your thoughts and emotions and help quiet your mind.
No matter if you're jotting down miscellaneous thoughts or crafting an eloquent short story about your day, there's no wrong way to journal!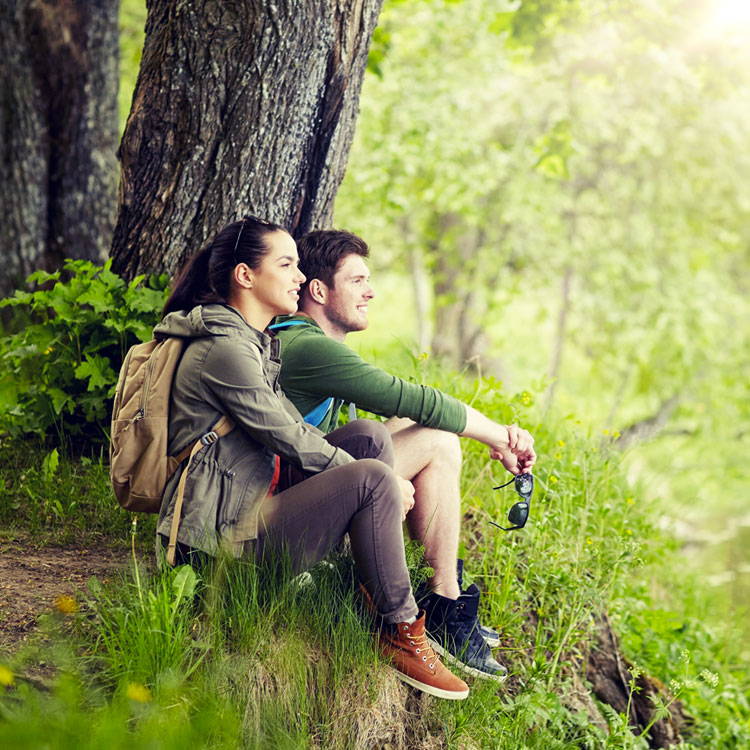 There's something about nature that's relaxing, and researchers have the science to prove it!
"Research in a growing scientific field called ecotherapy has shown a strong connection between time spent in nature and reduced stress, anxiety, and depression," notes Harvard Medical School. The sights, sounds, and smells of nature can actually reduce blood pressure and levels of cortisol — also known as the stress hormone.
No matter if it's a short stroll in your backyard or a hike at your local park, getting out in nature can be a great way to quiet your mind and get some exercise!
Capture the moment by turning off your cell phone and paying attention to the little things. Focus on your breathing, listen to the birds, experience new sights, smells, and textures, or simply close your eyes and let Mother Nature work her magic.
A cluttered space can be a stressful space — which is no place for a busy mind! Clutter can make you feel overwhelmed by the mess and guilty for not keeping things tidy. In other words, clutter can make it difficult to relax. Avoid clutter to give your brain one less excuse to stay busy later.
As you begin to declutter, you may find that you feel less overwhelmed, more energetic and that it's a little easier to breathe. In fact, professional organizer Lynne Gilberg notes that for many people, "once clutter is cleaned up, [they] begin to work on other issues."
If your mess seems unmanageable, there's no need to tackle it all at once. Try working in 25-minute increments followed by short breaks — also known as the Pomodoro Technique. With the Pomodoro method, time management is key. So, set a timer, stick to it, and make sure you give yourself long enough breaks in between work to ensure you don't feel overwhelmed.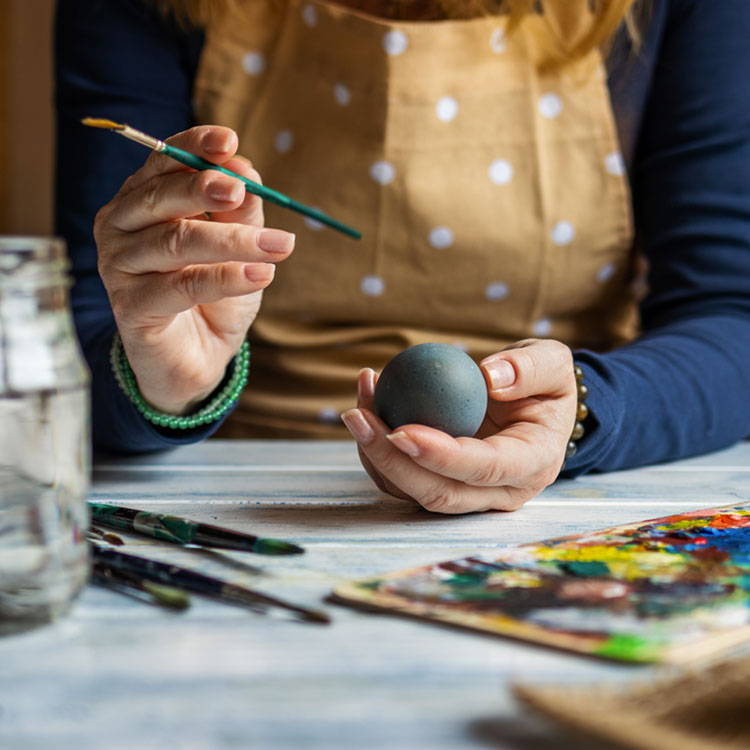 Arts andcrafts keep your hands busy, which can help keep your mind less busy! In fact, research shows that art can improve your mental health. According to Christianne Strang, a professor of neuroscience at the University of Alabama, "Creativity in and of itself is important for remaining healthy, remaining connected to yourself and connected to the world."
The best part about therapeutic art is that it can come in any form — drawing, doodling, coloring in a coloring book, crafting beaded necklaces, or even using a drawing or coloring app on a tablet.