On an empty stomach before breakfast or as part of your bedtime routine — when's the best time of day for CBD? The answer depends on your goals!
Morning, noon, or night — is there one perfect time to take CBD? It depends on various factors, including your goals, the other ingredients within your CBD product of choice, and more. Determine when to incorporate CBD into your routine by learning how CBD may benefit you depending on the time of day, and your health and wellness goals.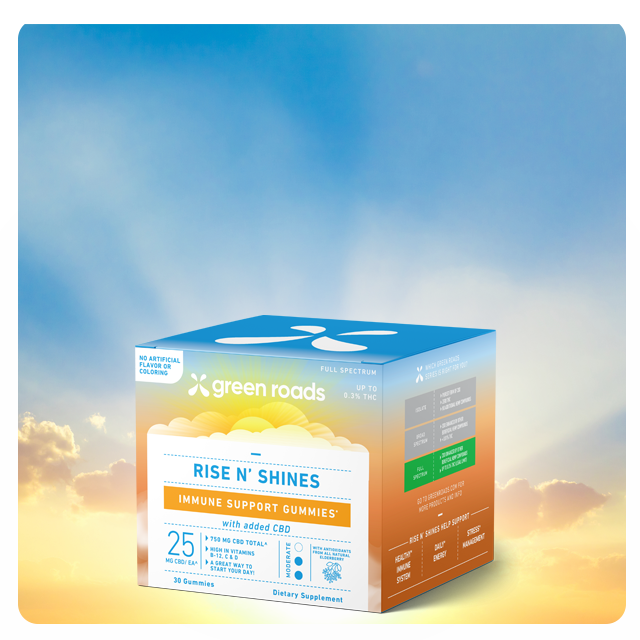 Should You Take CBD in the Morning?

Many people who choose to take CBD in the morning often want to manage stress from the start of the day, and support a sense of calm so they can actually focus on what they need to accomplish. Accordingly, if you're looking to add CBD into your daily routine for any of these reasons, you may want to consider taking it with your breakfast! While CBD is not a vitamin, it is well understood that your body generally absorbs beneficial compounds more effectively when they are taken with food.

Additionally, check the label for ingredients that work synergistically with cannabinoids to promote your specific wellness goals. For instance, Green Roads Rise N' Shine Immune Support Gummies include vitamin C, vitamin B12, vitamin D, and antioxidant-rich elderberry.. Combined, these ingredients can help support healthy energy levels and boost your immune system. In addition, each gummy has 25mg of cannabidiol extract to help support a calmer morning.
In a similar vein, CBD coffee gives you the rich flavor of Colombian coffee combined with beneficial cannabinoids from US-grown hemp flower. It's an ideal combination designed to offer an energized body and a calm mind.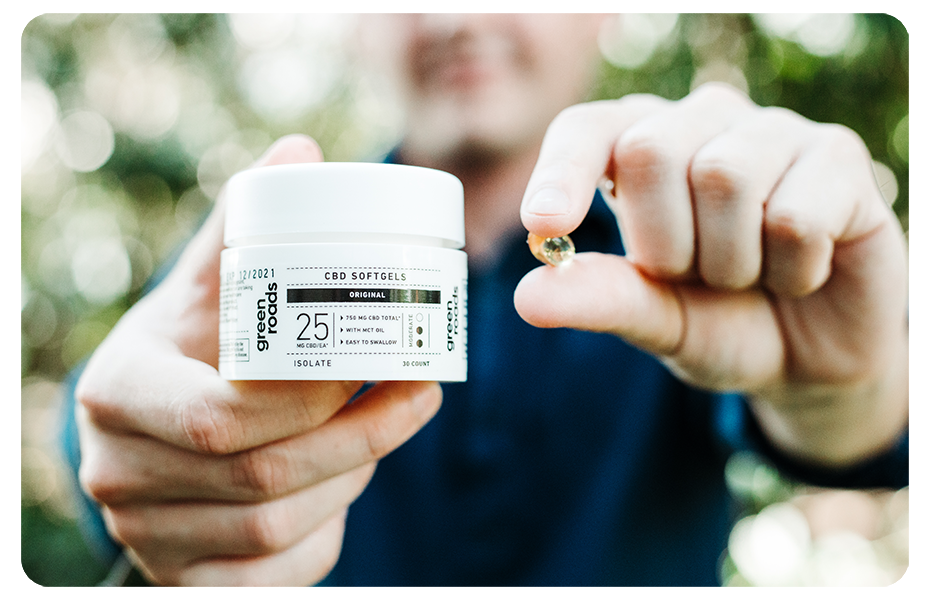 Should You Take CBD at Noon?

Feeling a little on edge after lunchtime? You're not alone! Whether you're at the kids' soccer game or dealing with last-minute client feedback at work, many people choose to use CBD to help ease mid-afternoon stress.
As we touched on earlier, many people find they "feel" the effects of CBD more strongly when taken with food. In fact, a 2018 study cited by WebMD reported that CBD absorption was significantly greater in participants who consumed it following a fatty meal as opposed to those who took it on an empty stomach. Although it is hard to say how the study's results translate into a real-life context, evidence suggests that taking CBD with healthy fats may help you reap the most benefits for your buck!
One fan-favorite CBD product to take at noon is our CBD softgels — which are easy to take and even easier to fall in love with. Green Roads Everyday Wellness CBD softgels contain 25 mg of pharmacist-formulated cannabinoid extract in a simple, one-step option.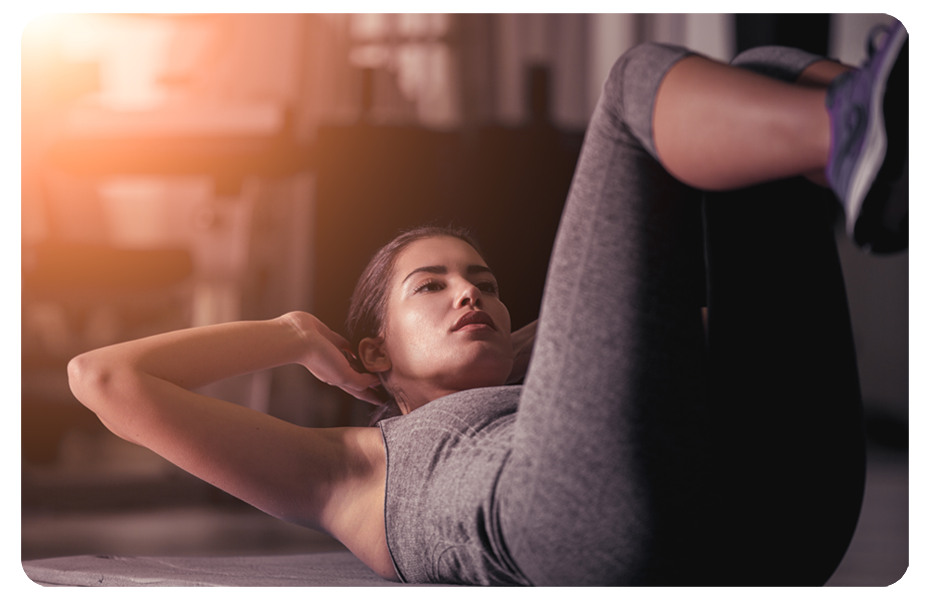 Should You Use CBD After Workouts?

Whether you workout in the morning or the evening, you may enjoy the relief of a CBD topical. Green Roads CBD roll-ons are an excellent solution for on-the-go, on-the-spot relief. In addition to cannabinoid extracts, they contain beneficial botanicals. Get them with either heating action or cooling action depending on your preference.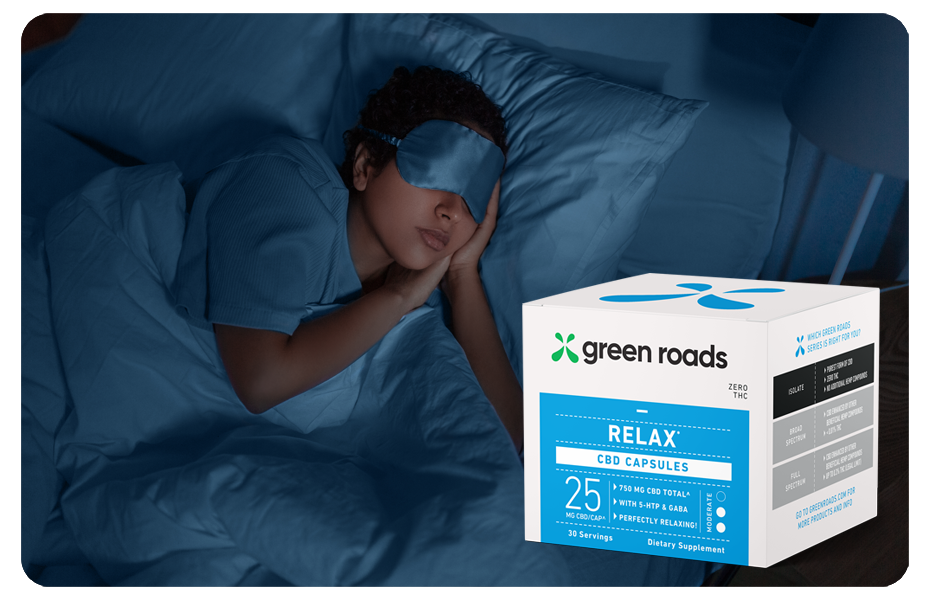 Should You Take CBD in the Evening?

Often, (unless you work nights) evenings are for winding down and relaxing at the end of the day. Our Relax products are designed to help you decompress and manage daily stress. Our Relax Capsules combine CBD with other supportive ingredients like GABA, 5-HTP, and more!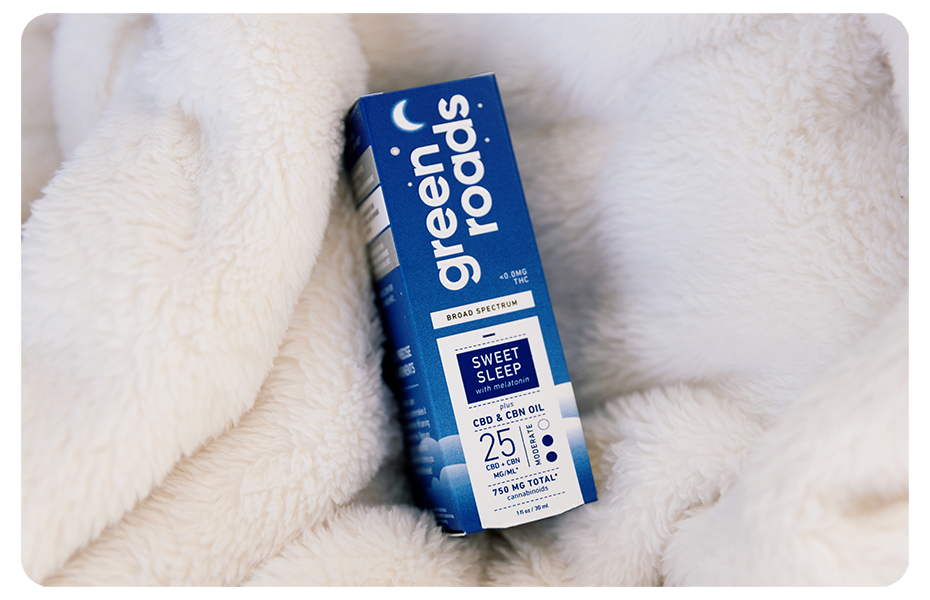 Should You Take CBD at Night?


Find CBD Products that Align with Your Wellness Goals!

The best time to take CBD is up to you. And really, there's no such thing as a wrong time! With everything from great-tasting CBD oil to energy-boosting CBD gummies, Green Roads makes it easy to incorporate CBD into your daily wellness routine. Shop online or at a Green Roads CBD retailer near you!