Thinking of starting your CBD journey? Learn how long it may take for CBD to take effect, what kinds of CBD there are, and the best ways to get your daily dose.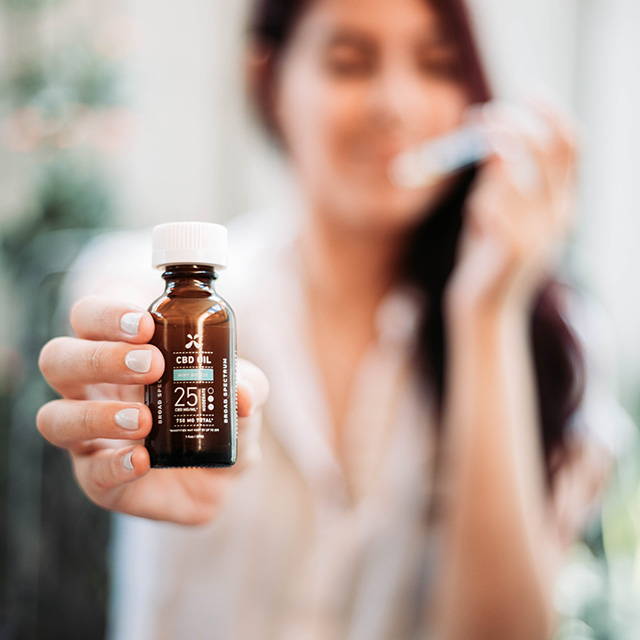 How Long Does It Take for CBD to Take Effect?
If you're thinking of adding CBD to your daily routine, there's no better time to start than now! But just how long does it take for CBD to work? Important factors like how often you take CBD, the dosage level, and the delivery method you use to get your CBD can all affect how long it takes CBD to kick in, how long it stays in your system, and how long it may take before you start to see some true benefits.
It's important to note that everyone's body is different — what may work for one person might not be the best method for another. So, whether you've tried a CBD product before and felt it didn't work or you're completely new to the CBD journey, you can use these five questions to help you potentially get the best results from CBD.
1. What Delivery Method Are You Using to Take CBD?
The time it takes for CBD to take effect and provide you with the most benefits can depend greatly on what form of CBD you're taking. For instance, how long it takes for CBD gummies to work isn't always the same amount of time as to how long it takes CBD oil to work.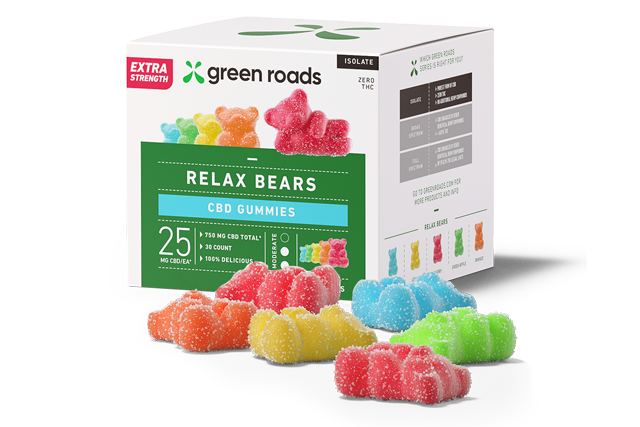 Edible forms of CBD, like CBD gummies and CBD chocolate, are great for beginner CBD users because they are easy to enjoy and come in pre-measured amounts. For example, if each gummy is, say, 10mg of CBD, that would mean if you chewed two gummies you had 20mg of CBD. With standard servings of 10mg or 25mg in most CBD gummies, it's easy to know just how much you're taking.
While CBD edibles are a simple, quick, and delicious way of getting your daily serving of CBD, they can take longer to take effect when compared to other methods, such as CBD oils (which your body starts absorbing while you hold it in your mouth). A CBD edible must pass through your digestive system before the CBD can be absorbed into your bloodstream where it can take effect. The digestion process could slow the absorption of CBD and potentially diminish the amount that your endocannabinoid system (ECS) interacts with.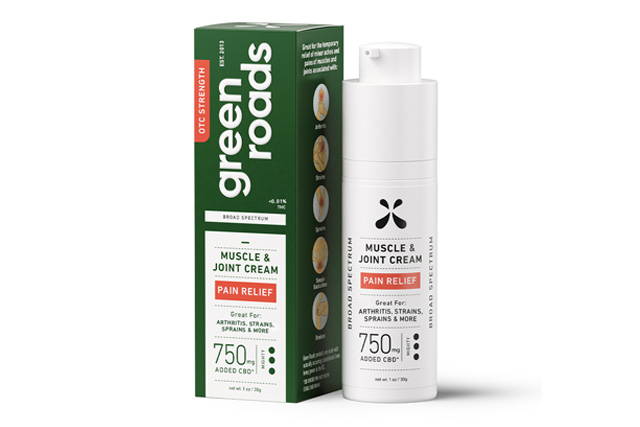 CBD topicals, such as CBD pain creams and roll-ons, are made to target specific muscles and joints. Although they have to first pass through your skin before reaching your bloodstream, users often feel the initial sensation fairly quickly, particularly when using topicals that have heating or cooling action as well. And while CBD topicals offer a less calculated dose, their easy application is a simple way of introducing your body to CBD. Additionally, topical CBD products can provide you with additional active ingredients, such as methyl salicylate and menthol, that can help deliver more immediate relief to areas with aches and pains.
CBD oils are perhaps the most effective ways to get your daily CBD. Light and sweet in flavor, these blends of hemp-derived cannabinoids are taken by mouth, and it is recommended that users hold the liquid in their mouth for 20-30 seconds before swallowing. This allows the body to start absorbing it immediately for a faster-acting experience. In addition, CBD oils offer users the most flexibility when it comes to serving size. In order to put even more control in the hands of its customers, Green Roads includes an easy-to-use measuring tool with its oils instead of just the standard (and imprecise) dropper-top bottle. This allows customers to find their perfect serving size and hit it reliably every time. It's just one of the many reasons Green Roads' CBD oils have become a staple in the wellness routines of countless people.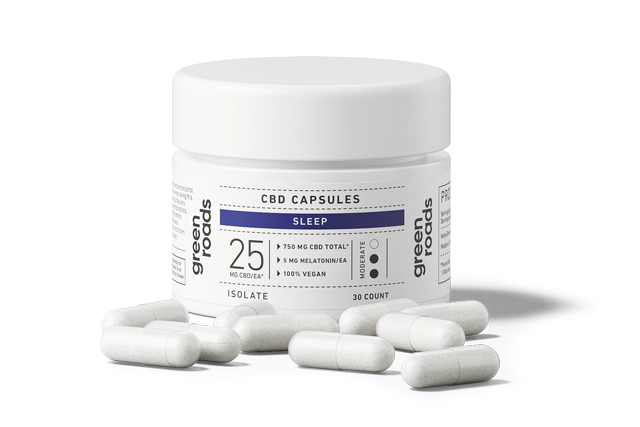 CBD capsules and softgels are another simple and quick CBD delivery method that can easily be added to your daily routine. Like CBD edibles, softgels and capsules must first pass through your digestive system before the CBD is absorbed into your bloodstream. Capsules and softgels are great if you are seeking a simple CBD delivery method with consistent servings.
If you're looking to switch up your current routine for potentially quicker results, changing your CBD delivery method is a great place to begin.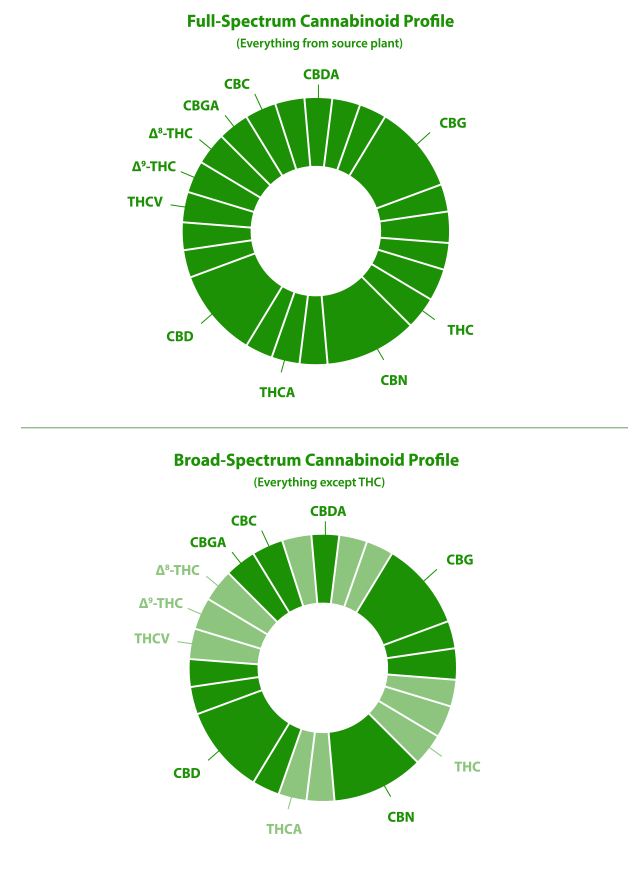 2. What Kind of CBD Extract Are You Taking?
The kind of CBD extract you take can change how quickly CBD takes effect in your body.
Full-spectrum CBD is made with the full range of cannabinoids and beneficial ingredients from the hemp plant, including 0.3% THC — the compound found in marijuana, though 0.3% is not enough to get you high.
Broad-spectrum CBD is similar to full-spectrum CBD, with one important difference. Broad-spectrum CBD also includes some of the other beneficial and holistic compounds found in the hemp plant, but the THC has been reduced to an undetectable level.
CBD isolate, the third variation of CBD, contains only isolated CBD as the active ingredient.
With the least amount of processing and the most holistic ingredients, full-spectrum and broad-spectrum CBD are generally preferred by consumers unless they are committed to only taking CBD products where the THC levels have been reduced to absolute zero.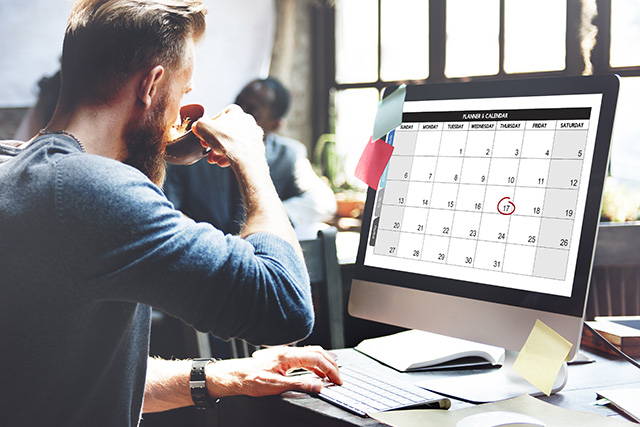 3. How Often Are You Taking CBD?
Some people feel the effects of CBD immediately, while others find it takes time. But whether you're looking to reduce everyday stress, get better sleep at night, or support your muscles and joints, taking CBD consistently is the best way to obtain its benefits.
If you've been taking CBD routinely, stick with it. If you are planning to start your CBD journey, it's best to choose a delivery method, whether that's CBD capsules, CBD gummies, or CBD oil, and take it regularly and consistently to allow time for CBD to work within your body's ECS. You may need to take CBD a few times a day depending on the dosage and delivery method.
Try setting daily reminders on your phone, working it into your existing evening routine, or taking it with your morning coffee.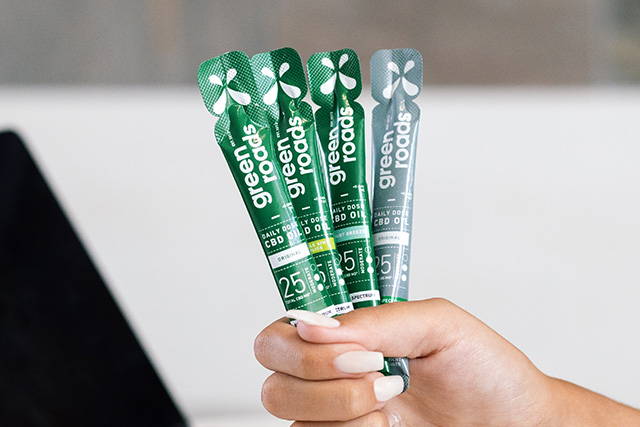 4. How Long Have You Been Taking CBD?
Just as frequency can influence how long it takes CBD to take effect, the length of time you've been taking CBD can be an important factor as well. Similar to multivitamins, it can take days, weeks or even longer to really notice long-term effects, so it's important to commit to your CBD routine to get the most out of your CBD product.
For example if you are looking to reduce everyday stress in your life, a day or two of taking CBD may not provide the lasting benefits you expect. Add it to your daily routine and give it time.
If you feel that you aren't getting the expected results, try upping your dosage, daily frequency or changing your delivery method. As previously mentioned, everybody is different. It's important to find the method of consumption that works best for you!

5. Which Company Are You Getting Your
CBD From?
Not all CBD is the same! The CBD market is still largely unregulated, and many CBD products may contain less than the amount promised on the label or contain unnecessary additives that dilute the potential benefits of your CBD dosage. With so much uncertainty surrounding the clarity of these CBD products, it's tough to know how long it'll take for them to take effect — if ever! To ensure your CBD products take effect and give you the most benefits, it's important to start with a quality CBD product from Green Roads.
At Green Roads, our CBD is made the right way. Our CBD products are formulated by pharmacists, celebrated by thirty thousand verified five-star reviews, and tested by independent third-party labs to ensure we're giving you the best CBD products on the market.
Are you ready to begin your CBD journey with Green Roads?
Shop Green Roads products by solution, or visit your nearest authorized Green Roads retailer to learn more about
CBD and help you find a CBD method that works for you!