Are CBD capsules just CBD oil in plastic casings? Why take one over the other? Learn about these two delivery systems for help choosing the best one for you.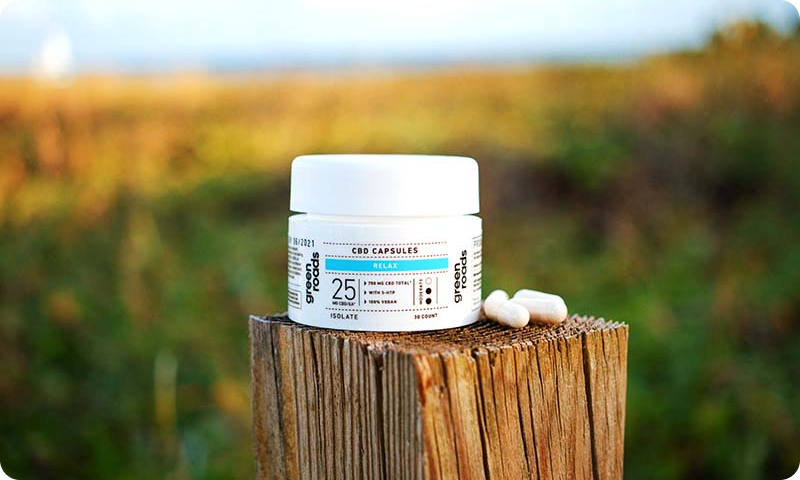 CBD oil and CBD capsules are two of the most common and preferred methods of taking daily CBD. So how can you tell which product is right for you?

Let's learn the real difference between CBD capsules and CBD oil, and how either product can fit into your lifestyle.
---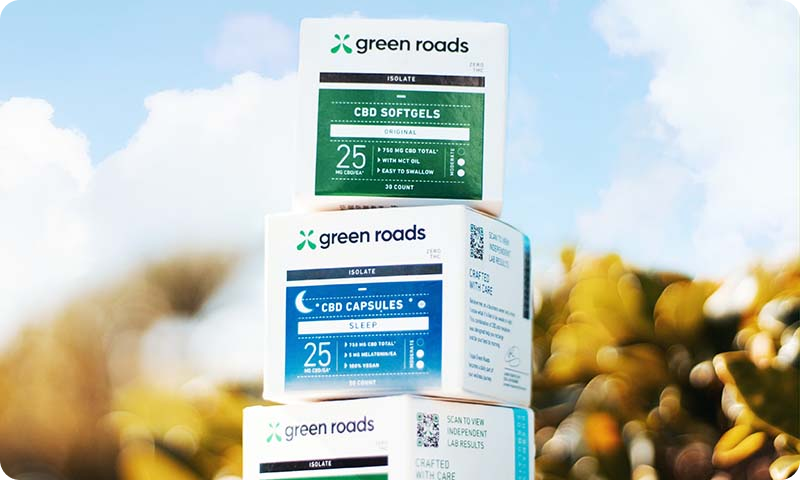 Should I Choose CBD Oils or CBD Capsules?
The answer to this question begins with your lifestyle. For people who already take vitamins and supplements in pill form as part of their regular routine, simply adding a CBD softgel to the mix is probably easy. Also, if you're constantly on the go, you may enjoy the convenient serving sizes of capsules. There's no dropper or measuring. Capsules and softgels are a simple, one-step way to take CBD.
Green Roads CBD capsules also come in unique formulas to help you target different aspects of your health. Choose our Relax Capsules with CBD, GABA, and 5-HTP (two calming, supportive compounds) to help yourself unwind. Try Sleep Capsules with CBD and melatonin to get better rest.
---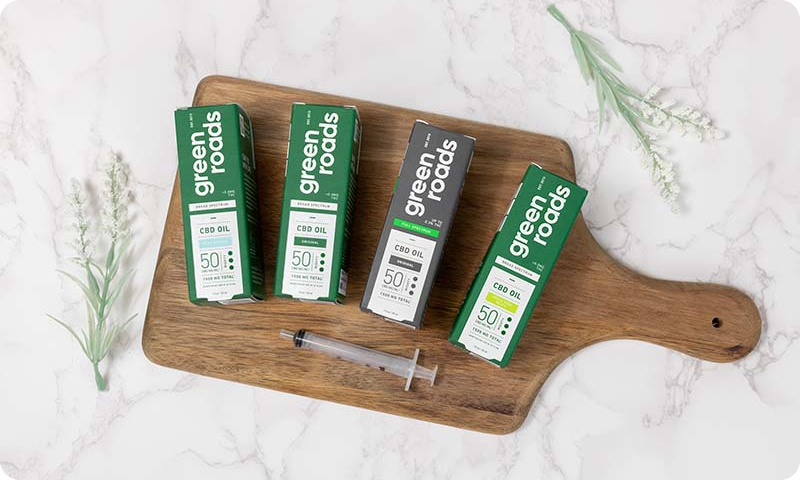 CBD oils offer their own advantages. They give you more precise control over your serving size. For example, one Green Roads CBD softgel is 25mg, but with CBD oils, you can simply measure out 10mg if that's how much you want. Not only that, you get to choose whether you take broad-spectrum or full-spectrum CBD oil, which are two different extract types. The difference in these two extract types comes down to THC. Full-spectrum is made with a full range of compounds found in hemp including up to the legal limit of 0.3% THC, while broad is made with a full range of compounds but essentially no THC.
Also, if flavors like apple kiwi or sweet mint sound appealing, then try our oils! There is no one-size-fits-all method when it comes to taking CBD. After all, your body is unique and it may take time to figure out how CBD best fits into your routine.
---
Do Capsules and Oils Absorb Differently?

To answer this question, we should start by understanding that all compounds are absorbed by the body a little differently. New research about how CBD specifically is absorbed is emerging all the time. But here is a rule of thumb for how oils and capsules tend to be absorbed in general.
For oils: Holding the oil in the mouth for 30-40 seconds allows the oil to first be absorbed through the oral mucosa.
This tends to lead to higher rates of absorption (possibly as high as 80%)
You may feel the effects in under 30 minutes
For capsules: Once swallowed, they are absorbed through the intestinal tissue.
These generally offer a lower rate of absorption, possibly as low as 20%. However, taking capsules with a high-fat, high-calorie meal can help increase the amount absorbed
You might feel the effects in anywhere from 45 minutes to an hour
Remember that regardless of your favorite delivery system, choosing CBD from a trusted, reputable company is more likely to lead to a positive experience.
---
What You Should Know About Green Roads CBD Oil

Green Roads CBD oil is a stand out in the industry. Our founder, a licensed compounding pharmacist, spent years carefully perfecting this special blend of six ingredients rather than the standard two. The oil is designed for better absorption and flavor with various strengths and flavors. The CBD comes from American-grown hemp, and the finished oils are tested for quality by an independent laboratory. You can review the results of the lab test using the QR code on any package.
---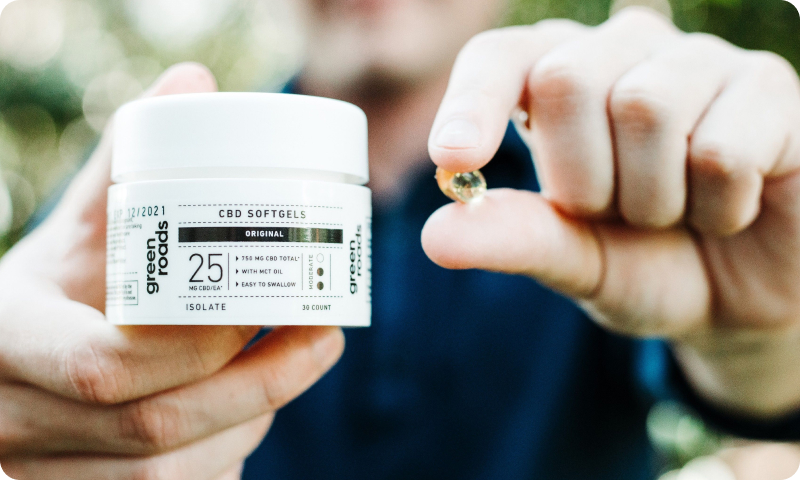 What You Should Know About Green Roads CBD Capsules

Green Roads CBD capsules and softgels are also pharmacist formulated and lab-tested for quality. They're a convenient, simple way to get your daily CBD no matter what. Our classic softgels, Relax Capsules, and Sleep Capsules are made with isolate CBD, meaning they have no other hemp-derived compounds, even though they include ingredients from other sources.
---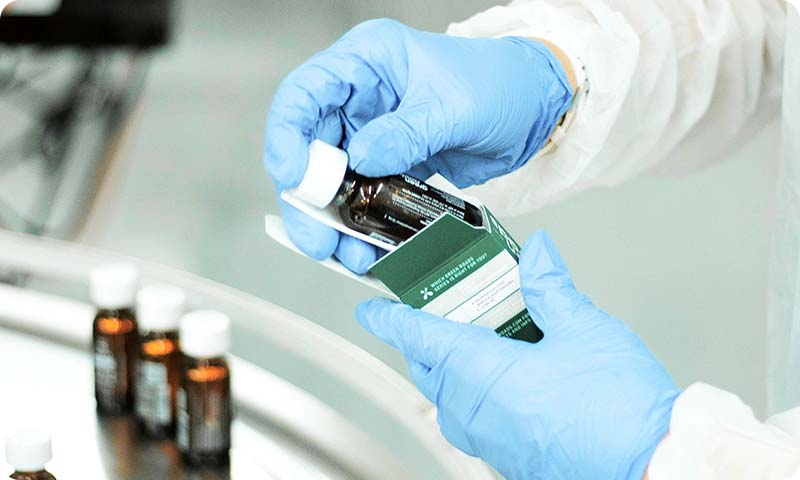 Always Start with Quality CBD

No matter which CBD method you choose, it's most important to start with a quality CBD product! Green Roads CBD products are quality-focused, pharmacist-formulated, and backed by over 30,000 verified five-star reviews from real people like you.
Start your CBD wellness journey with the most trusted CBD brand in the industry, and discover the ways Green Roads CBD products can help you along your path to wellness! Shop online now, or find a local authorized Green Roads retailer near you.