Whether your favorite college student is stressed about a new year or studying for finals, help them get an A+ in keeping their cool with a stress survival kit.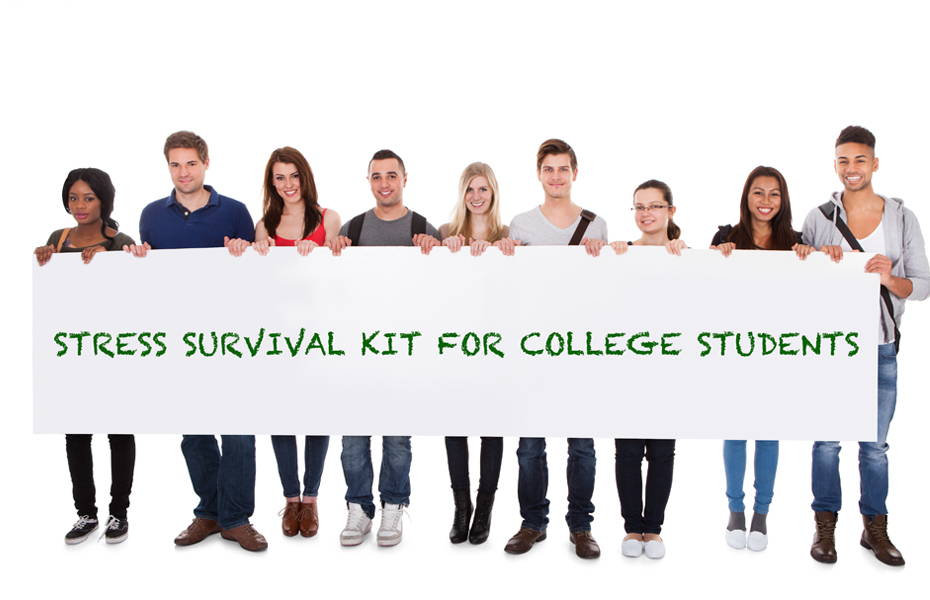 Sleeping through alarms, running late to class, keeping up with assignments, and cramming for exams can all trigger a person's natural stress response — all things college students may face on a daily basis. Start this academic year off on zen footing by sending your scholar (or yourself!) off with a stress survival kit. Use this list of stress relief items to put together the most helpful college care package ever.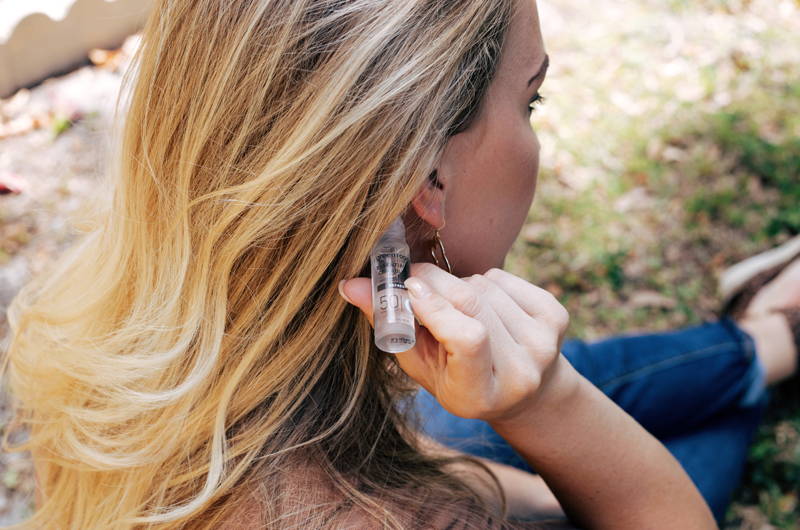 1. Essential Oils + Diffuser
If you haven't already jumped on the essential oils bandwagon, it's time. Aromatherapy stimulates the limbic system, meaning it can affect behaviors, emotions, blood pressure, breathing, and heart rate. That's why they're the perfect item for a stress survival kit care package! One of the best ways to utilize oils is with an essential oil diffuser. But topical applications, like Green Roads Essential Oil Roll-Ons, can help apply relaxing aromatherapy straight to the source. Here are a few of the most stress-relieving oils:
Cedarwood: centering
Ylang Ylang: balancing
Sandalwood: grounding
Chamomile: relaxing
Rose: uplifting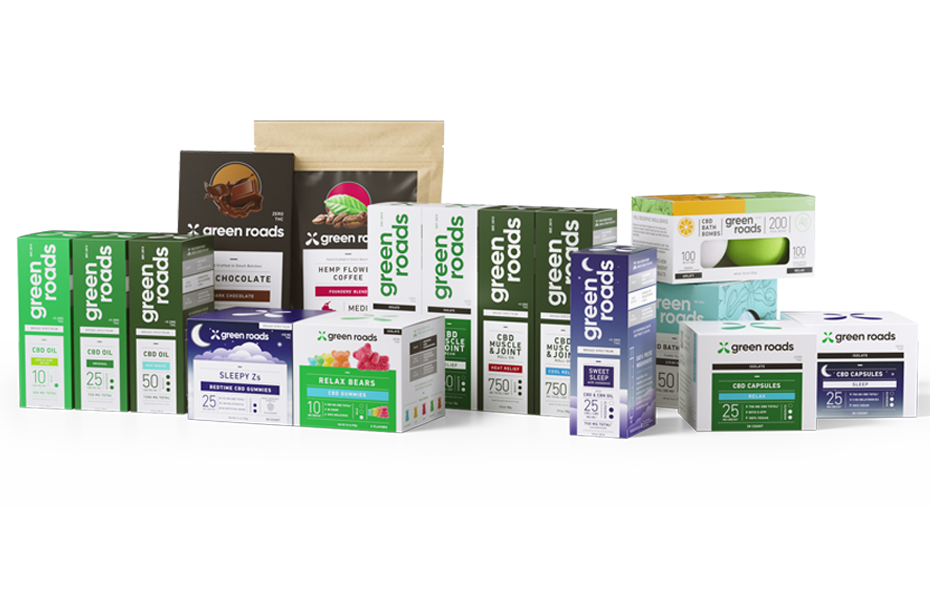 Managing stress can be as easy as C-B-D! CBD is a natural compound found in hemp plants that can promote relaxation and calmness by supporting your body's Endocannabinoid System, making them some of the best stress-relief items for your college student's care package. Gummies and soft-gel capsules are an easy way to get a daily dose. CBD chocolate bars are a sweet stress-relieving snack, and CBD oils are absorbed more quickly through the mouth, perfect for as-needed usage.
A cup of tea can work wonders for relieving stress. A few sips before bed can improve sleep which comes with many other health benefits. Send your college student everything they need for tea time morning, noon, or night. Pack various teas, a dorm-room-friendly electric kettle, and a reliable mug up for your care package. Check out our list of the best tea flavors to include in a care package:
Chamomile
Ashwagandha
Passionflower
Honey Lavender
Licorice
Yogi Stress Relief
The Republic of Tea Get Relaxed
Traditional Medicinals Cup of Calm
Lipton Stress Therapy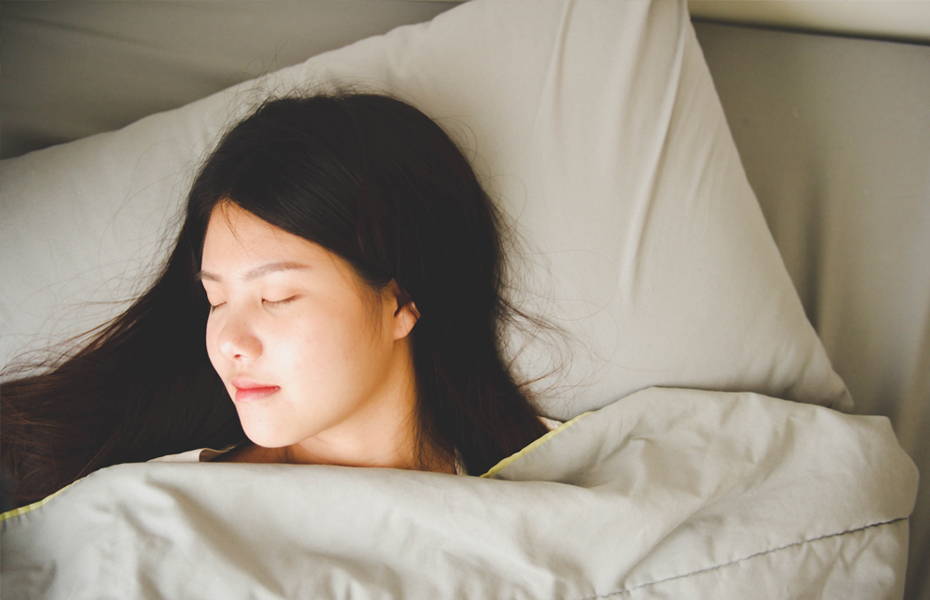 A weighted blanket mimics deep pressure stimulation, a therapeutic technique that relaxes the nervous system and reduces stress. When your college student feels like the weight of the world is on their shoulders, replace that burden with a warm and cozy weighted blanket. It's a great item to fold into the bottom of a care package.
Double the benefit of this therapeutic approach by gifting your student with a package of CBD coffee. They'll enjoy the soothing advantage of the weighted blanket with the relaxing benefit of a warm cup of coffee.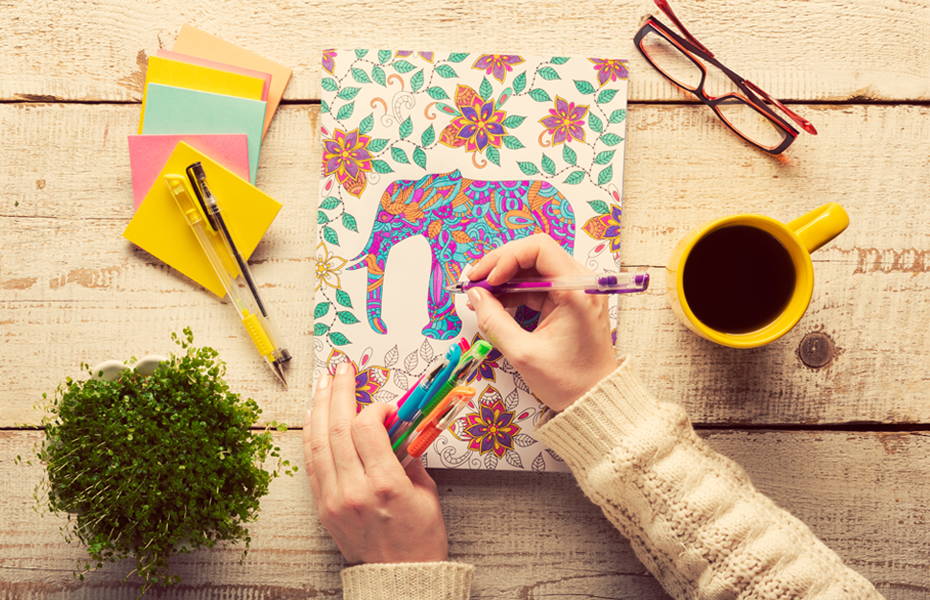 5. Coloring Books + Colorful Markers

Coloring books can be a great addition to your stressed-out college student's care package. Instead of watching mind-numbing streaming series, encourage them to wind down with a coloring book. When the mind is focused on one simple activity, it can relax. And negative thoughts and emotions are displaced by the simple pleasures of color and design.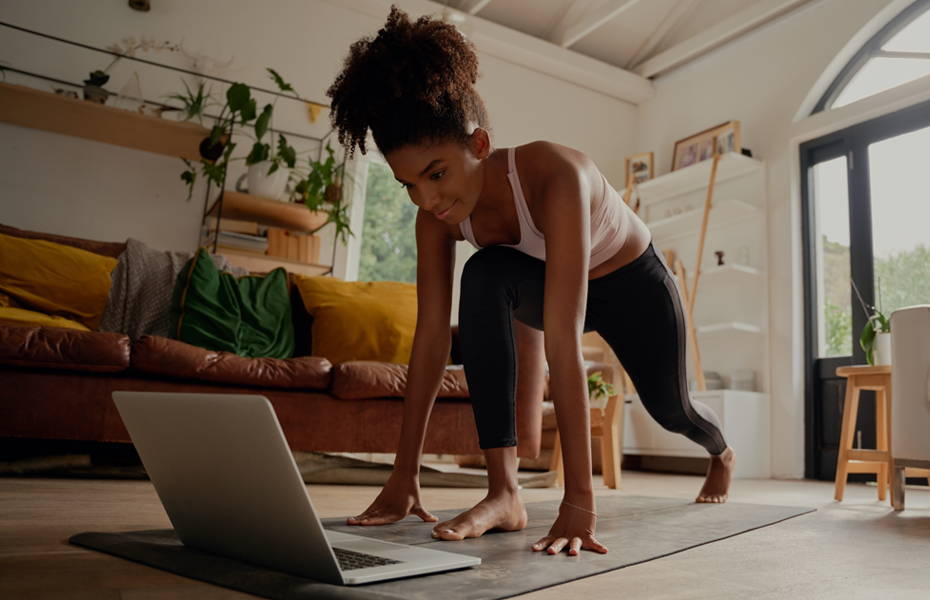 6. Exercise Mat + Fitness Classes
Help your college student sweat out the stress! Whether it's with a 20-minute HIIT workout or hour-long cycling class, moving your body increases endorphins and flushes out excess cortisol, sending stress to the sidelines. Yoga is especially helpful when feeling stressed. Not only is it good exercise, but it also promotes deep breathing, meditation, and mindfulness, all of which are key in de-stressing. If free classes aren't offered at the campus recreation center, find a yoga studio or gym close to campus, and gift them a membership.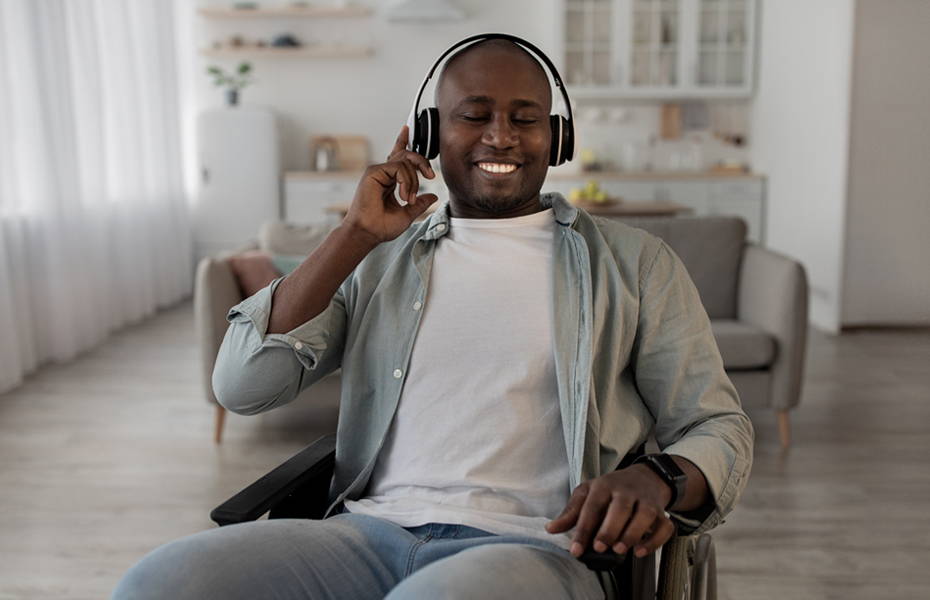 7. Noise-Canceling Headphones

A little peace and quiet works wonders to calm the nerves. But with roommates, traffic, crowded concourses, and classes, both are hard to come by for a college student. Noise-canceling headphones or earbuds shut out the background noise that could be overstimulating the body and causing distress. Adding a pair to a care package offers your student some peace and sanity.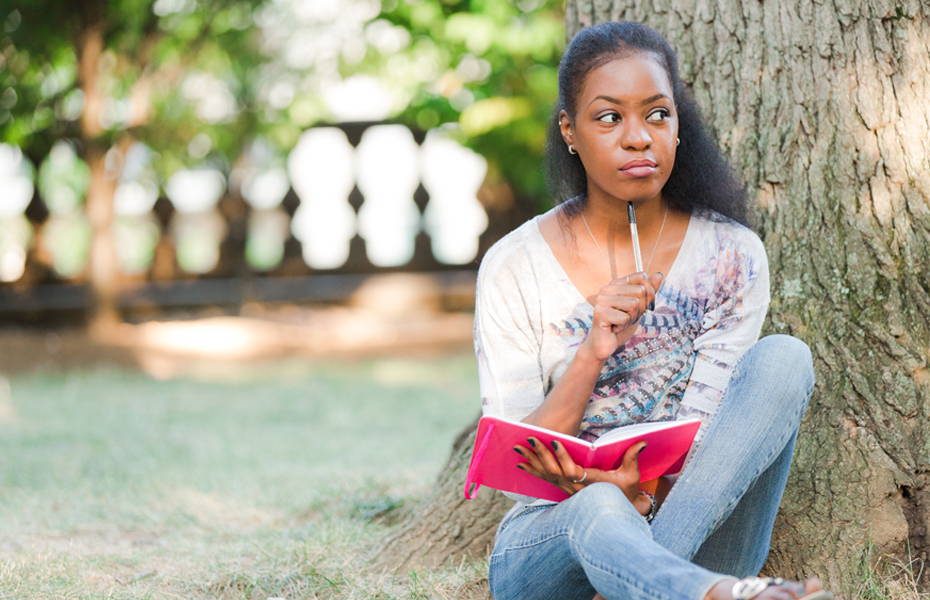 Journaling can be beneficial for almost anyone — especially college students. Putting thoughts, hopes, stressors, and successes down on paper can help your scholar understand and deal with emotions and provide an outlet and safe space to learn about themselves. Journaling may also offer clarification and insight into a situation and aid in decision-making — all fantastic benefits! Encourage them to keep a gratitude list or simply write about their day (the good, the bad, and the ugly). Find helpful prompts at positivepsychology.com.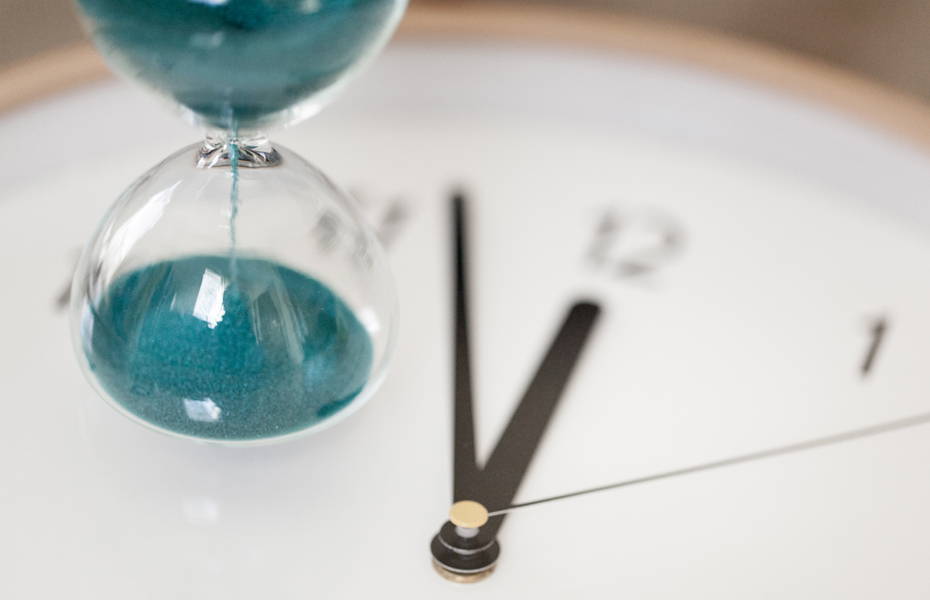 College students are busy — running from class to the library to dinner with friends — it's important to take a few minutes in between obligations to rest and reset. Encourage your student to do that with a five-minute hourglass, using the time to close their eyes, meditate, or practice breathing exercises. Taking those five minutes can allow the body to rest, take the mind off of a looming to-do list, and shift them into a calmer, more positive state.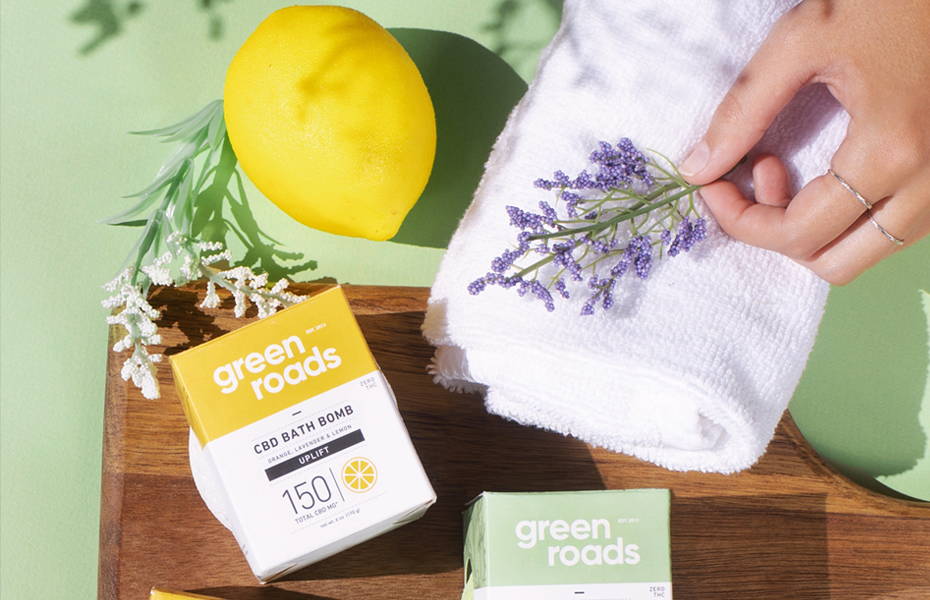 Spa essentials always make good stress kits for college students. A relaxing spa day can make all the difference when in the thick of stressful finals or looming obligations. Gift your scholar with a lavender-scented candle, chamomile bubble bath soap, and a Green Roads CBD Bath Bomb.
Many helpful apps promote self-care, mental health, and healthy habits. A college student on a budget may check out a free app but are not likely to pay up for the total package, meaning they miss out on all the benefits. Gift them a subscription to an app such as Headspace, Shine, Calm, Bloom, or Happify.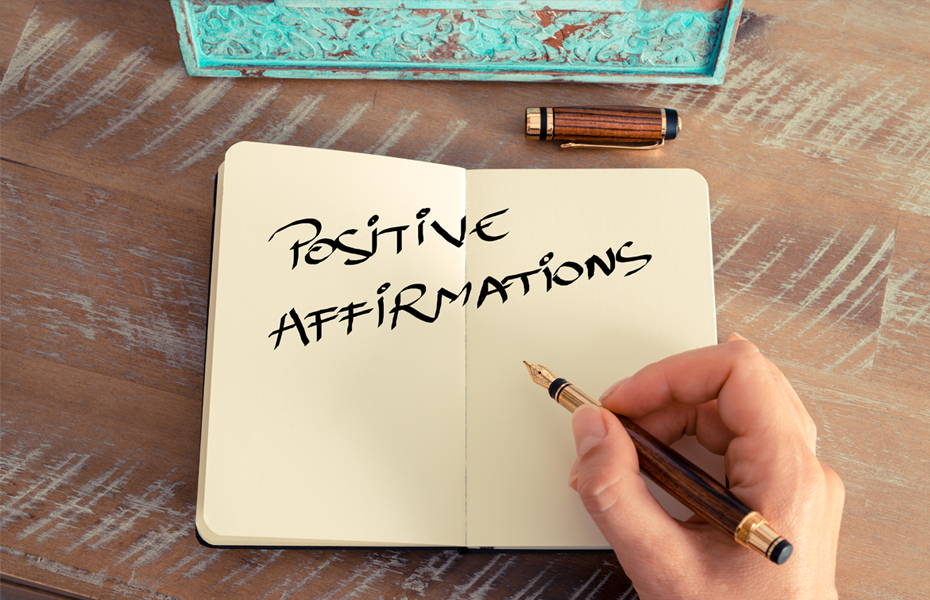 12. Encouragement + Affirmation

Whether they let on to it or not, your loved one wants to be successful and make you proud — and most likely will pile the pressure on themselves. Be sure to tell your scholar how proud you are and talk to them about things other than grades. Maybe in the form of a hand written note tucked into the care package you send! It will mean the world to them (even if they don't admit it).
Stress doesn't wait for finals to roll around, so don't wait to put together a personalized stress kit for your college student — help your college student better manage their everyday stress year-round! Shop Green Roads in select retail stores or online now for the highest-quality CBD stress relief products.