Are you ready to add a little extra stress relief to your day? Hone in on the full power of nature by doing these relaxing activities on your next nature walk.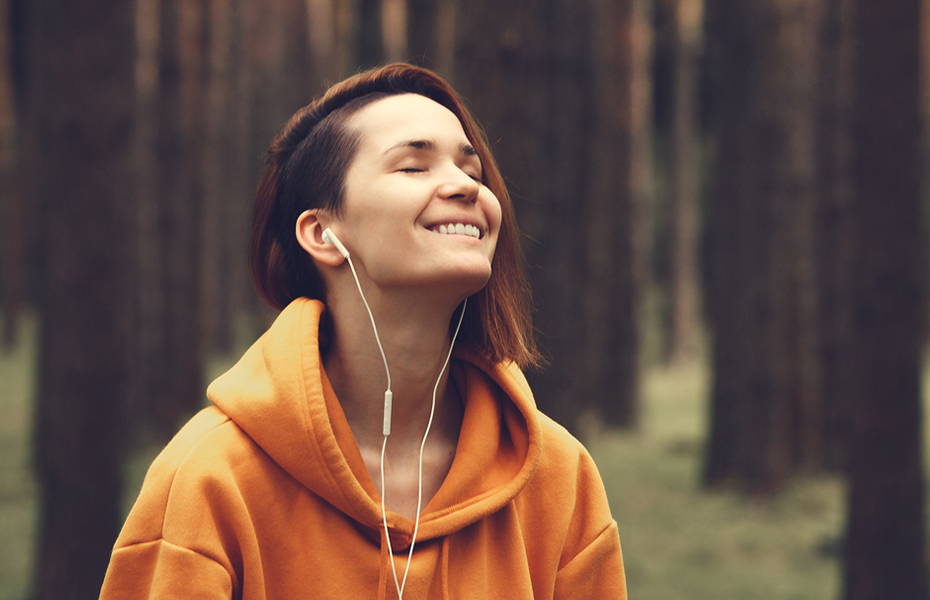 Stress-Reducing Nature Walk Activities You'll Definitely Want
to Try

You can sense that your stress and anxiety levels have ticked higher and higher lately, and you're ready to do something about it. Why not spend some time interacting with nature? Next time you need to calm your mind and body, step outside and take a walk. Get inspired with our ideas for nature walk activities that can help boost your mental health.

How Does Being in Nature Reduce Stress?
Nature offers us endless stimuli to absorb and enjoy. Stepping outside and taking in all the beauty and intricacy of a natural setting is a wonderful way to quiet your busy mind, increase your attention span, and in turn, reduce stress in your body.
Studies have shown that our feelings of connectedness to the world around us can directly correlate to our overall well-being. Nature allows us to connect with pieces of the world through plants and wildlife. Plus, when we spend time in nature regularly, we notice the changing of the seasons— which can also remind us that our lives have seasons, too, and our struggles don't have to be permanent.
How to Practice Mindfulness in Nature
When you think of "mindfulness," perhaps you envision a silent, still meditation that's done sitting on the ground with your eyes closed. But what if you changed your perspective and practiced mindfulness with your eyes wide open? At its core, mindfulness practices are rooted in staying present in the place and time where you are right now.
Fortunately, nature offers endless phenomena that can capture your attention, warm your senses, and keep you grounded in the present. Whether you retreat to the mountains or head to an oceanside oasis for your dose of nature, here are a few ways to clear your mind, take in the natural setting and enjoy the present moment.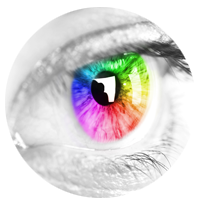 Practice mindful
observation using color.

While walking or sitting still, choose a color (any color!), and find all the objects within your view that match it.
Continue this pattern with more colors, and you'll soon find yourself noticing things in your surroundings that you likely wouldn't have seen at all.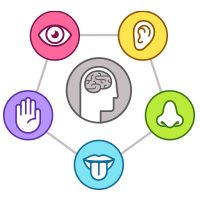 Tune in to all
of your senses.

This exercise is commonly used by mental health practitioners to calm anxiety in any environment, but it can be especially effective in nature. Using the five fingers on your hand as a reminder, silently (or aloud, if you choose) walk yourself through this exercise while on your adventure:
Five

: Acknowledge five things you can see (like a squirrel sitting on a tree limb or a leaf swaying in the wind)

Four

: Acknowledge four things you can physically touch around you (like the bark of a tree or a fabric strap on your backpack)

Three

: Acknowledge three things you can hear (like birds chirping or the sound of thunder in the distance)

Two

: Acknowledge two things you can smell (like the musty scent left behind by a recent rainstorm or the smell of freshly cut grass)

One

: Acknowledge one thing you can taste (even if it's just a metallic flavor after you've taken a sip of water from your bottle)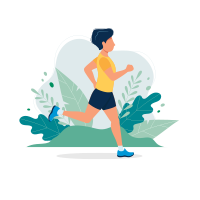 Try a guided
walking meditation.

Walking meditations are designed to bring more awareness to the actual act of walking — something many of us do on autopilot.
Find a trail or outdoor area with plenty of walking space, and search online for guided walking meditation recordings. You'll learn both how to listen to your body during an everyday task and how to meditate in nature.

Relaxing Nature Walk Activities for Adults
A natural setting alone is enough to help reduce stress, but adding physical activity while you're in nature can boost your long-term physical and mental health. Need a few ideas? Here are a few things to do on a nature walk: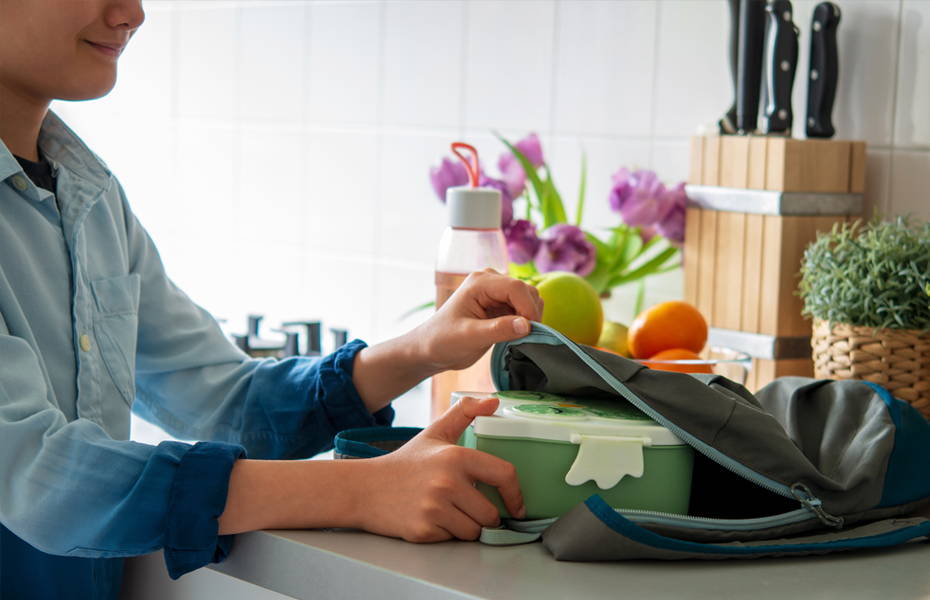 Lunch is better with a view, right? Whether it's a city park with a few trees or a deep woods trail, find a natural setting you love and enjoy a delicious meal. Don't forget to pack your picnic basket with some Extra Strength CBD Relax Bears to help with a little extra stress reduction!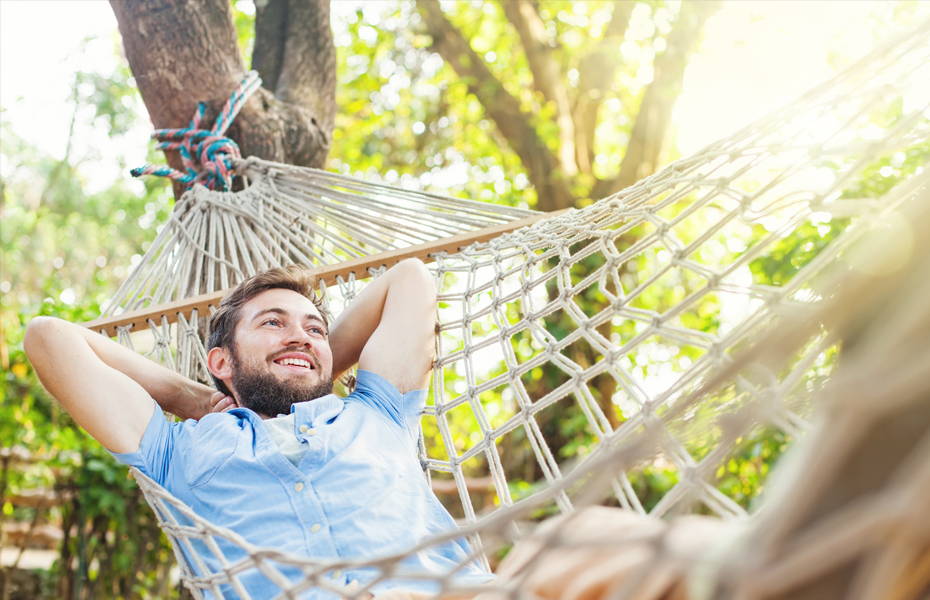 Take a hammock or chair and just sit for a while.

Sometimes it seems like stillness is a lost art, but it doesn't have to be that way. Pack a lightweight camp chair or hammock on your next nature walk, set it up, and give yourself time and space to breathe and be still for a while. Use nothing but the sounds, sights, and smells of nature to keep you company.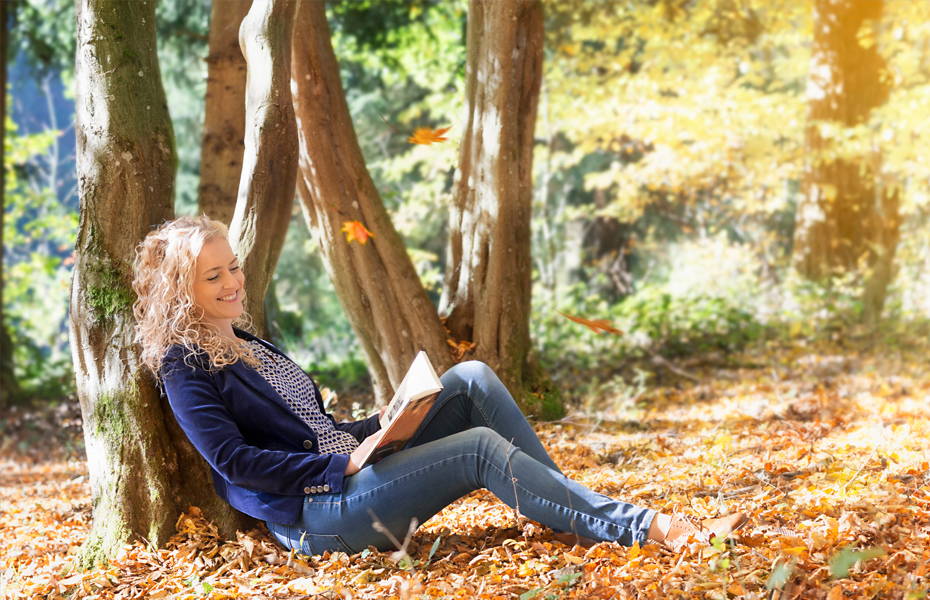 Read a book in the woods.

Maybe you tend to curl up in a cozy corner when you want to read a book. But now, it's time to escape your usual four walls! Let the natural environment stimulate your imagination so you can get lost in a storyline.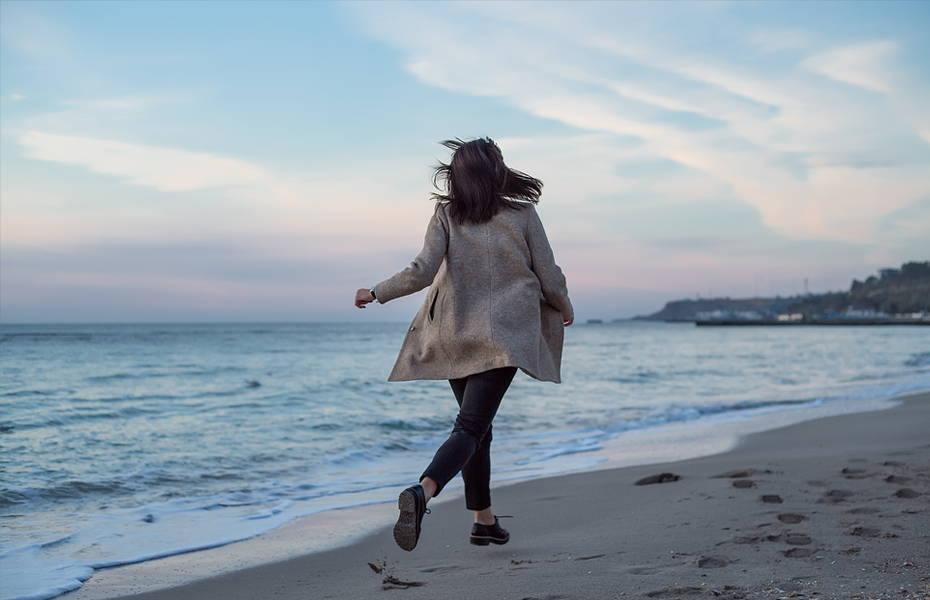 There's no need to overcomplicate your nature walk activities. Just take a stroll in a beautiful natural setting! One study has shown that walking in nature can reduce activity in the part of the brain that's associated with negative rumination. Lace-up your walking shoes and let the rhythm of your feet on the earth slow your busy mind.

Relax and reduce stress with time in nature
Stepping into nature can do a lot of good for your body and mind — and so can ingesting it! When you need extra stress support, reach for natural, plant-based CBD products from Green Roads. All of our CBD is sourced from American-grown hemp, and it's pharmacist-formulated to ensure the purest product and provide maximum wellness benefits for you! Find Green Roads CBD near you and reduce everyday stress the natural way.