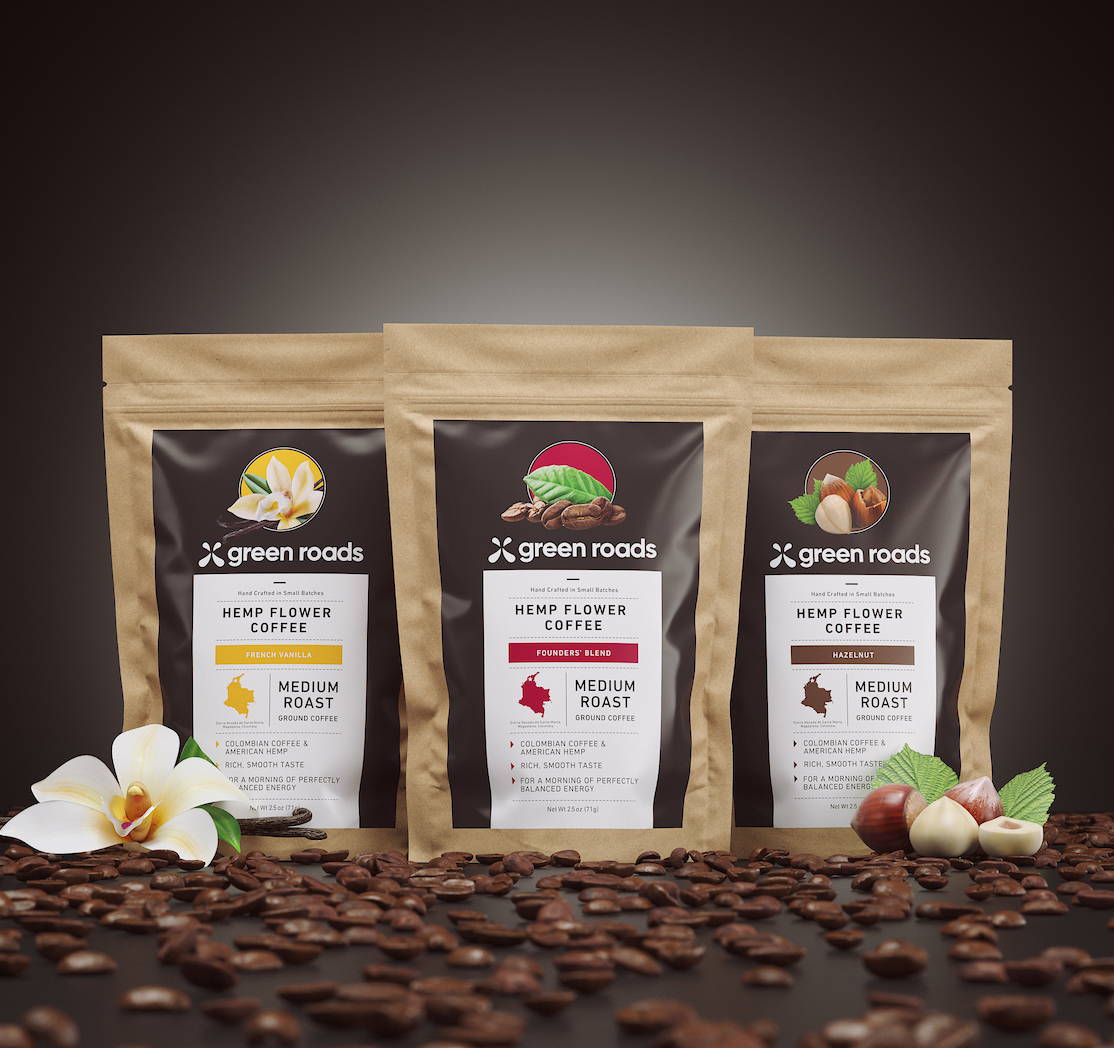 GREEN ROADS DEBUTS FIRST-OF-ITS-KIND HEMP FLOWER COFFEE, OFFERING A MUG FULL OF RICH FLAVOR TO HELP NAVIGATE THE DEMANDS OF A STRESSFUL DAY
Proprietary Blend Combines the Robust Flavors of Colombian Coffee Beans and the Best Wellness Properties of American-Grown Hemp
Deerfield Beach, FL (April 16, 2020) –
Now coffee lovers have a delicious, new way to incorporate CBD into their daily wellness routine. Green Roads today launched a first-of-its kind Hemp Flower Coffee, a unique blend made from small batch, estate-grown, organic Colombian coffee beans with the added wellness properties from cannabinoids derived from American-grown hemp flower. This proprietary blend offers the fullest hemp infusion experience possible, all inside a remarkably rich and smooth cup of coffee.
Beginning with a special Founders' Blend -- with Hazelnut and French Vanilla flavors coming soon -- Green Roads Hemp Flower Coffee is available in 2.5 oz bags. Because each batch of coffee has a unique blend of naturally occurring cannabinoids – including CBD, CBG and others - every bag of coffee is hand-labeled with specific information about its batch. And, like every Green Roads product, each batch is tested by an independent lab and packaged with care.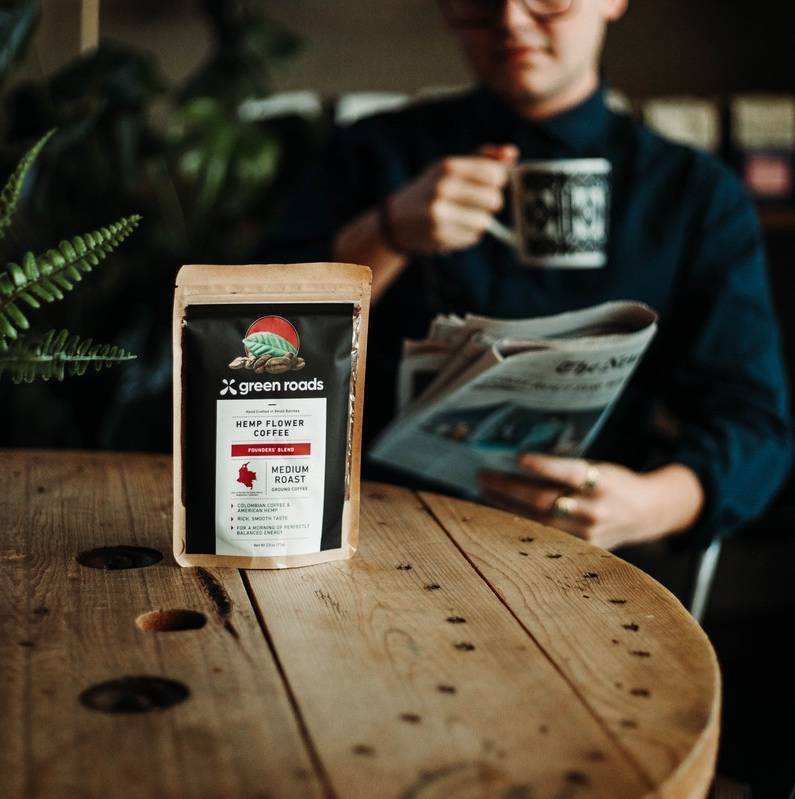 Coffee beans are a product of where they're grown. Green Roads' coffee originates in a protected paradise in Colombia on a lush peak that's flourishing with cashews, bananas, citrus, and cacao. The beans are harvested under a full moon, when the nectar surrounding them is at its sweetest. American-grown hemp is then added through a closely- guarded process that produces a smooth, delicious cup packed with beneficial cannabinoids.
Green Roads' award-winning CBD products, including its new coffees, are available at more than 10,000 retail locations nationwide and online at greenroads.com.
About Green Roads
Green Roads is a pharmacist-founded health and wellness company that is focused on empowering people to live better lives through the power of plants. Green Roads produces CBD Oils, topical creams and roll-ons, capsules and softgels, gummies, chocolates and more. Green Roads is the nation's largest privately held CBD company and the third largest CBD company over all by market share, according to industry analyst Brightfield Group (2019 CBD Market Report). For more information on Green Roads, visit GreenRoads.com.