Between the winter blues and the uptick in colds, cooler months can be a real downer! Give your loved ones a long-distance hug with these care package ideas.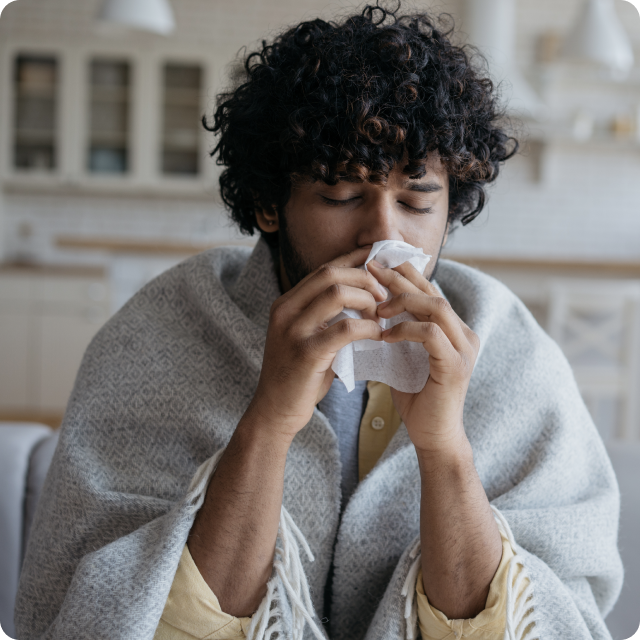 Cold and flu season can hit like a ton of bricks! If you have a friend or loved one who gets down in the winter (or if that friend is YOU!), we have some ideas for putting together a get-well package that'll show them how much you care. Browse through these care package ideas and get ready to turn sniffles into smiles.
Care Package Ideas for Your Cold- or Allergy-Prone Friend

Help prepare your friend for the colder months with cozy essentials that support their immune system and a sense of emotional wellbeing. Here are a few ideas to help you get started.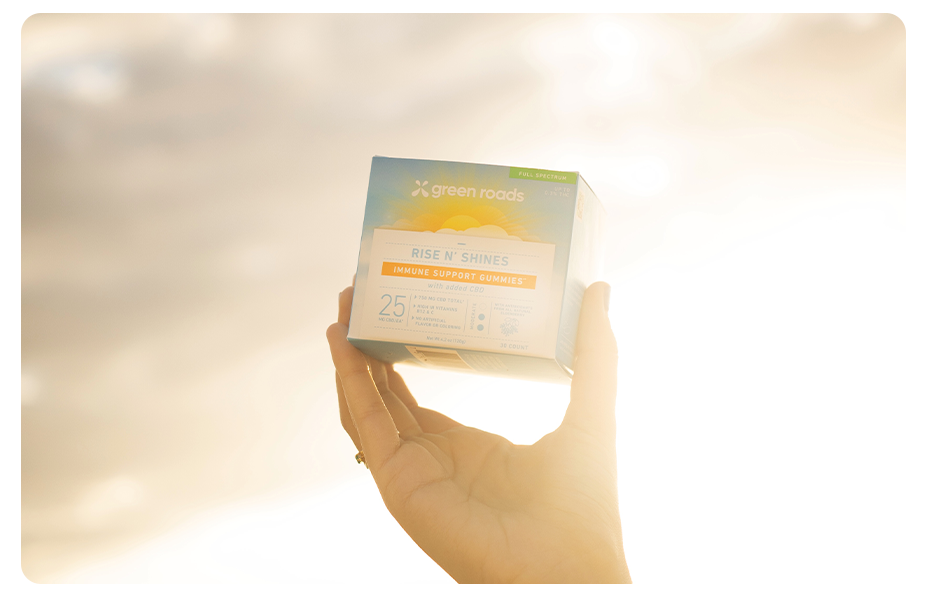 Immune Support: Send your loved ones immune system support with Green Roads Rise N' Shine Immune Support Gummies. The gummies are packed with immunity-bolstering ingredients such as elderberry, Vitamin C, and Vitamin B12. They also contain 25 mg of lab-tested CBD, which can help people manage everyday stressors.
Herbal Teas: There's something incredibly comforting about having a cup of tea. With its fragrant aromas and a spoonful of honey, tea just warms the drinker from the inside out. Not to mention, many teas contain herbs and spices that are potentially beneficial! Depending on your friend's preferences, consider stuffing their care package with chamomile or peppermint tea, which some say helps clear stuffy sinuses, or ginger tea, which may help relieve mild indigestion.
Lip Balm: If you've ever slept with your mouth open due to a stuffy nose, you know how chapped your lips can get after a night of mouth-breathing! Save your friend from the discomfort of flaky, cracked lips with a rich and creamy lip balm. Look for products with a salve-like texture and moisturizing ingredients such as lanolin, shea butter, or beeswax. Since many perfumes have drying effects, also consider choosing a fragrance-free or lightly-scented option.
Soups: Sending a sick or sad loved one some soup may seem cliche, but cliches exist for a reason! In the case of soup, it's because it works! Not only does soup provide nourishment, sodium, and various micronutrients, but it also supplies much-needed hydration! Choose dried chicken, minestrone, or hearty veggie soup mixes for easy prep and inexpensive shipping.
Care Package Ideas for Your Sore Friends

Care packages can make someone's day, week, or month. Here are a few more ideas for what to put in them.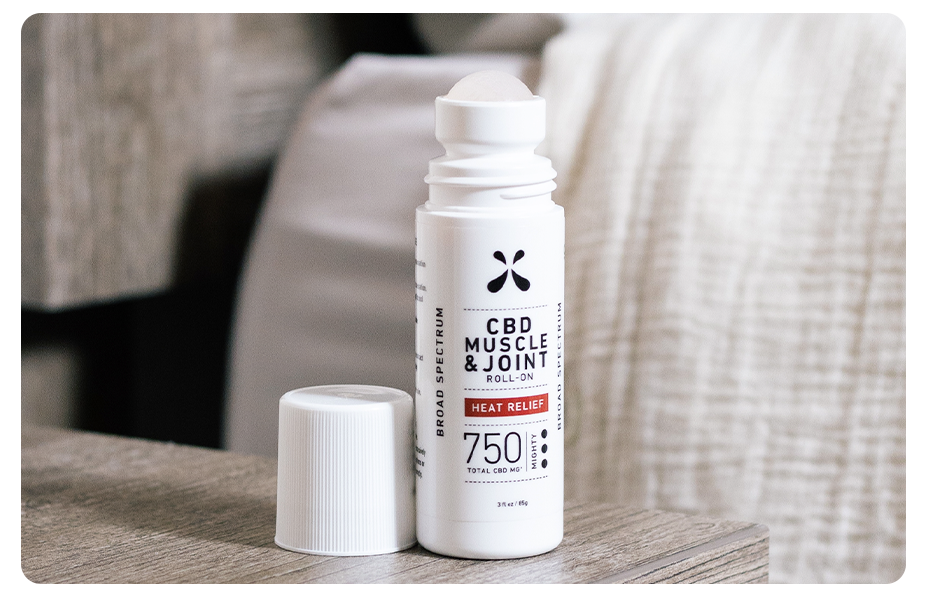 Care Package Ideas for Your Heartbroken Friend

Recovering from a break-up or losing a loved one can be as painful and challenging as nursing an injury or cold back to health. However, with a thoughtfully crafted care package, you can remind your friend you're always in their corner, even from far away. Consider including these items in a care package for your homesick or heartbroken friends.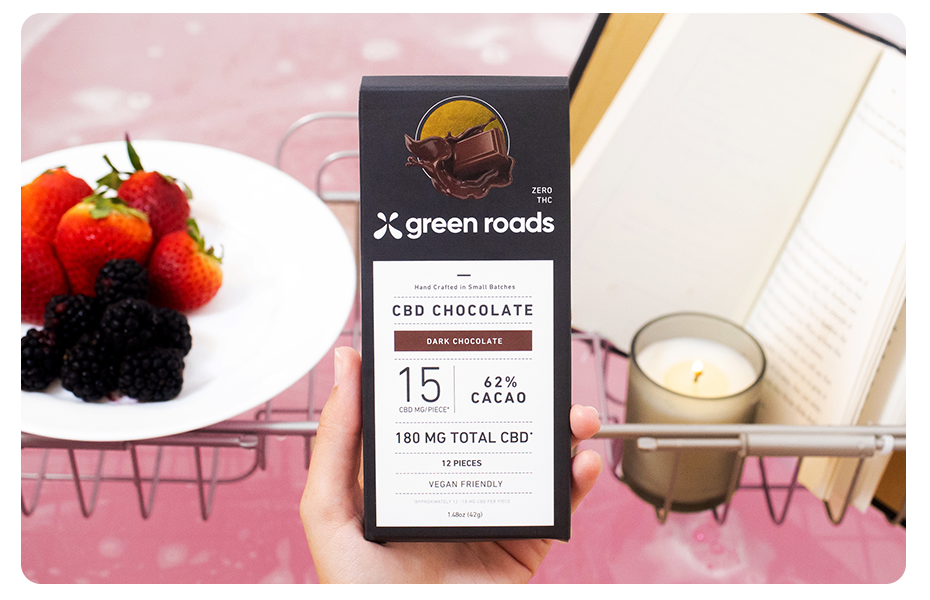 Chocolate: Got a friend with a broken heart and a massive sweet tooth? Consider stuffing their care package with some chocolatey goodness! Choose an assortment of name-brand candy bars they know and love as well as filled truffles for a pleasant surprise. Additionally, consider adding a CBD chocolate bar for a satisfying treat infused with 15 mg of soothing CBD from American-grown hemp.
Blanket: If you can't give your friend a consoling bear hug, send them the next best thing — a comfy blanket. Personalize your choice of blanket according to the season and your friend's preferences. For instance, if you know your friend is struggling with sleep, you may choose a weighted blanket or go for a custom-printed throw featuring your best selfie if you just want to give them a good reason to smile!
Comfy Lounge Set: Super soft and silky PJ sets are one of those things that everyone likes, but no one buys for themselves. Make your friend or loved one's day a lot more comfy and a little less blue with a matching lounge set. From a fluffy flannel set to a matching set for couples, the options are endless, so you're sure to find something perfect for your down-on-their-luck friend.
CBD Support for Every Season