Learn about nootropics with help from Green Roads. This guide tells you what nootropics are, why people take them, and how they can help you be your best.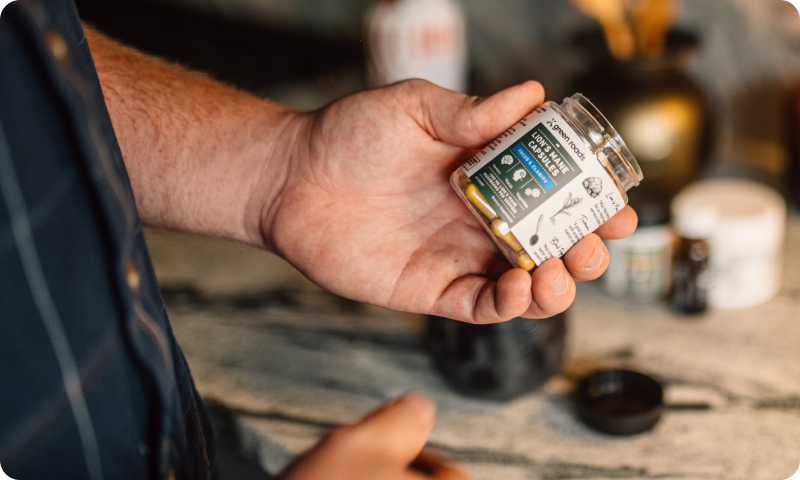 We know, it seems like one day you woke up and everyone and their cousin was taking nootropics! You're probably wondering: what are nootropics? What do nootropics do? Do nootropics really help? Do I really need to be taking nootropics?
Nootropics are cognition and mood-improving supplements. According to University of Miami Health News, they may be taken to…
Support a healthy mood
Enhance mental speed and alertness
Improve memory and verbal recall
Reduce brain fog
Why Do People Need Nootropics?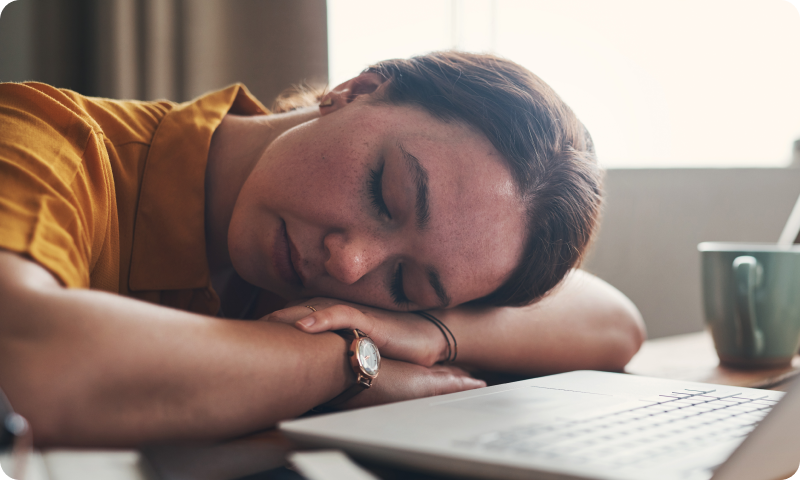 People are turning to nootropics to help cope with the constant distraction and information overload of modern society. We are all flooded with responsibilities, bad news, budgets, deadlines, and projects coming at us from people, laptops, and smartphones. People often feel they need more focus to meet their obligations.
While some nootropics are about focus, others are meant to offer more energy. Why don't we have enough energy to get through a modern workday? There are numerous theories, but one interesting theory involves circadian rhythms. Sleep experts believe that humans are "meant" to have a mid-afternoon nap. However, modern schedules seldom allow that. In fact, even traditional societies famed for a mid-afternoon rest have considered doing away with the practice! The logical result is a search for energy options other than a jittery caffeine overload.
In short, nootropics are a way to support yourself and help your mind and body operate at their best.
Can I get Nootropics from Green Roads?

Yes! We offer carefully-crafted blends of ingredients that work together to help you be at your best. Let's break down the purpose of each capsule, what's in each one, and why.
Focus & Clarity Nootropics Capsules by Green Roads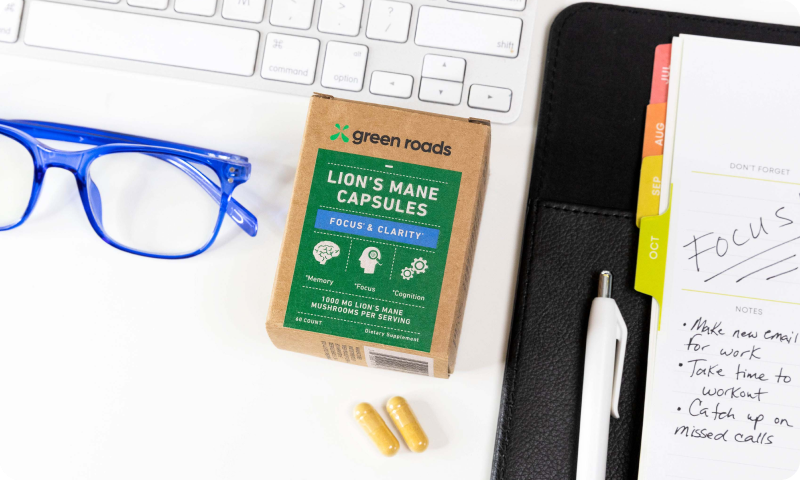 May help memory, clarity, and focus.
Helps support a healthy nervous
system and cognition.

A great source of antioxidants
with properties that may support
memory and learning.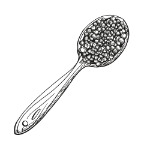 May synergize with turmeric
for better absorption and
a more powerful effect.
Energy & Endurance Nootropics Capsules by Green Roads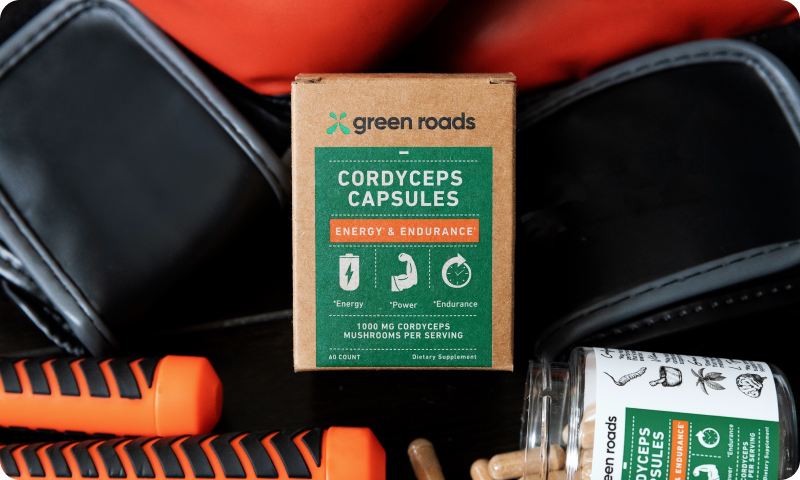 May help boost physical
performance and fight fatigue
that is associated with
physical exertion.
May help promote
a healthy cardiovascular
system and support overall
brain health.

Green tea is a natural
antioxidant that
may help to keep a
healthy metabolism.

May promote mental
alertness and
support a normal,
healthy nervous system
Why Choose Green Roads Nootropics?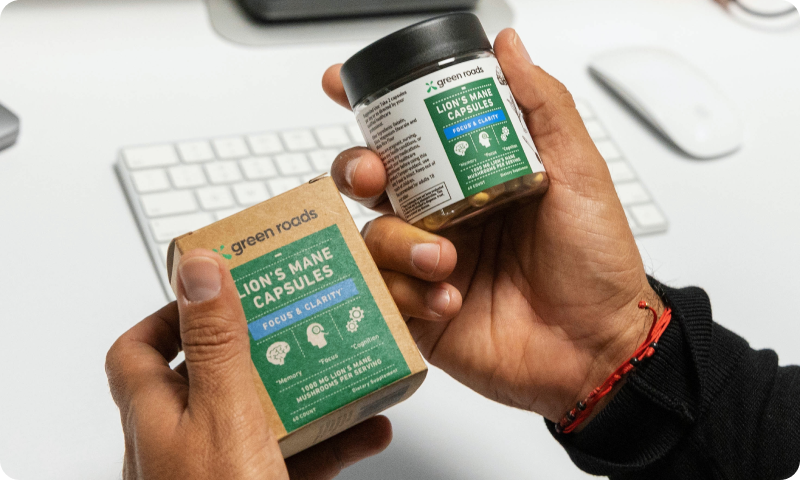 At Green Roads, we don't define ourselves by ingredients, but rather by our ability to help people. We brought the same standards of quality that set us apart in the CBD space to our nootropic line. It's because we believe you deserve pharmacist-formulated nootropics with carefully-chosen blends of mushrooms, vitamins, extracts, and more that help you get the most out of each formulation. Since our earliest days, Green Roads has only created products we would be proud to see our friends and family use. That same spirit runs through our nootropic line. We hope they help you OWN THE DAY™.