Are all the demands of your daily life leaving you with feelings of burnout? It might be time to take a mental health day. Learn how with this helpful article.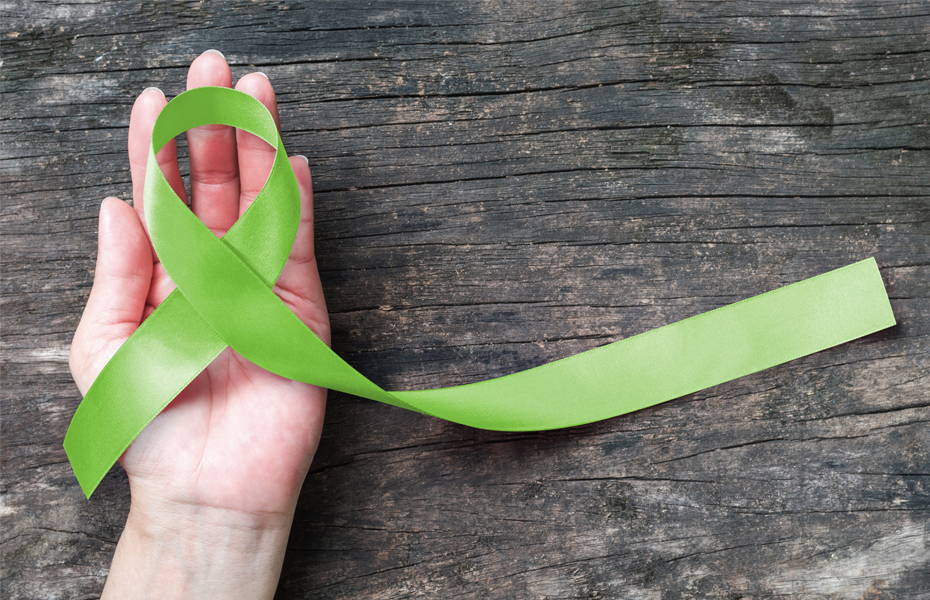 What's a Mental Health Day & When Should You Take One?

Mental health has risen to the top of many recent wellness conversations. Some employees are headed back to the office, routines are picking up, and the blur of life is beginning again. How do you prioritize mental health during such a transition? Start by learning what a mental health day is, when and how to take one, and what to do when you get it. You might find that a single day can change your whole life.

What Is a Mental Health Day?
A mental health day is a day off from work or other responsibilities as a means of preventing burnout and reducing stress. Although a single day is likely not enough to combat the things that have led to burnout or amplified tension in your life, time away can provide you with the much-needed break you need. Use a mental health day to reset, boost happiness and positivity, and return with a clearer, fresher perspective.

Why are Mental Health Days Important?
Your mental health is just as important as your physical health. In fact, the two are often connected. According to many studies, including this medically reviewed article from WebMD, maintaining a good mental state can help to prevent serious health concerns. Some of these medical conditions include strokes, cancer, cardiovascular disease, and a weakened immune system.

Taking care of your physical health doesn't just end at dental appointments and medical checkups. By taking a mental health day, you acknowledge that it's your right and responsibility to maintain both your mind and body.
When to Take a Mental Health Day
The best time to take a mental health day is when you begin to notice the symptoms of burnout or distress. Although it's best to take time off before your stress levels have reached their peak, you may not always realize the signs that you need a break. If you experience consistent negative emotions, physical symptoms such as headaches and chronic exhaustion, reduced performance in your daily activities, or you find yourself coping with negative external substances like alcohol, it's time for a break or mental reset.
How to Ask for a Mental Health Day
While there is a growing movement to destigmatize mental health, it's not always easy to communicate your need to take off and recalibrate yourself. Because of this, you may find it difficult to decide how and when you should ask for a day away from the flurry of life.

Fortunately, there's no real need for you to express the reason for your brief hiatus unless you feel comfortable doing so. To best prepare yourself, your employer, and those around you, try these tips.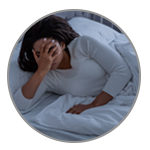 If you wake up and realize
that you need a mental health day...

Asking for a mental health day can be as simple as requesting a brief leave. When making the call or sending the email, avoid oversharing unless necessary.

And if this option isn't possible for you, try using the following steps to help you get back on track.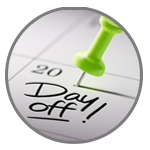 Schedule your day off
ahead of time.
One of the best ways to take a mental health day involves a little extra planning. Whether you're taking the day off from work or another responsibility, tie up any loose ends before going into your personal retreat for the day. This way, you can avoid the stress and anxiety that usually accompanies things left undone.

Choosing Therapy offers a few suggestions for how to word work-related requests:
"I'd like to take tomorrow off to deal with a personal issue."

"I need to take the next [Monday/Tuesday/Wednesday, etc.] off for PTO."

"I've got an appointment Friday and will need to take the afternoon off."

"I'll be out tomorrow to handle a health issue."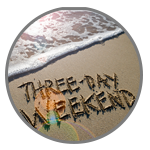 Use a day you
already have off.
If you're unable to take off, try to plan your mental health break for a day you already have off, like the weekend or a minor bank holiday.

Although the goal is to remove yourself from the catalyst of your less-than-desirable headspace, if this is your only option, make the most of it with the following tips.

What to Do on a Mental Health Day
The goal of a mental health day is to focus on your general well-being. And although it may be tempting to spend your mental health day sleeping, filling at least a portion of your day with relaxing and intentional exercises can make all the difference in restoring your peace of mind. If you have the time and energy to organize a "game plan," these activities could prove the most effective way to use your mental health day.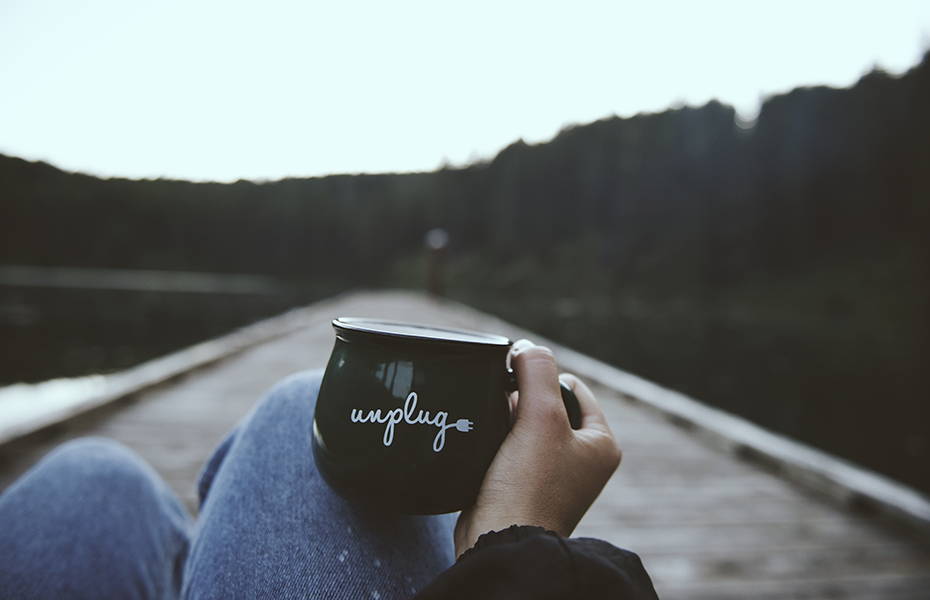 Where possible, unplug from daily responsibilities completely.

Cutting off the entire world isn't always possible or necessary, but it may be best to disengage from the source of the problem completely.

For instance, if work is the main trigger for stress in your life, avoid checking your work emails, looking over projects, or doing any other work-related thing that pulls you back into that bubble of anxiety.
Focus on healthy introspection.

Now's the time to focus on solutions to the issues you've been facing. Engaging with yourself directly can help you make connections between different experiences and reactions, and help you to build a better stress response.
Create a list of things/situations that bring you the most stress, and come up with goals that may help you to resolve or combat them in the future. This is an especially important practice because it focuses on solutions rather than road blocks. And when your mental health day comes to an end and you return to the world of responsibilities, you'll feel much more in control of your next move. Other ways to tap into this restorative process are:
Meditate

Journal your thoughts, emotions, and feelings

Practice yoga

Engage in mindfulness activities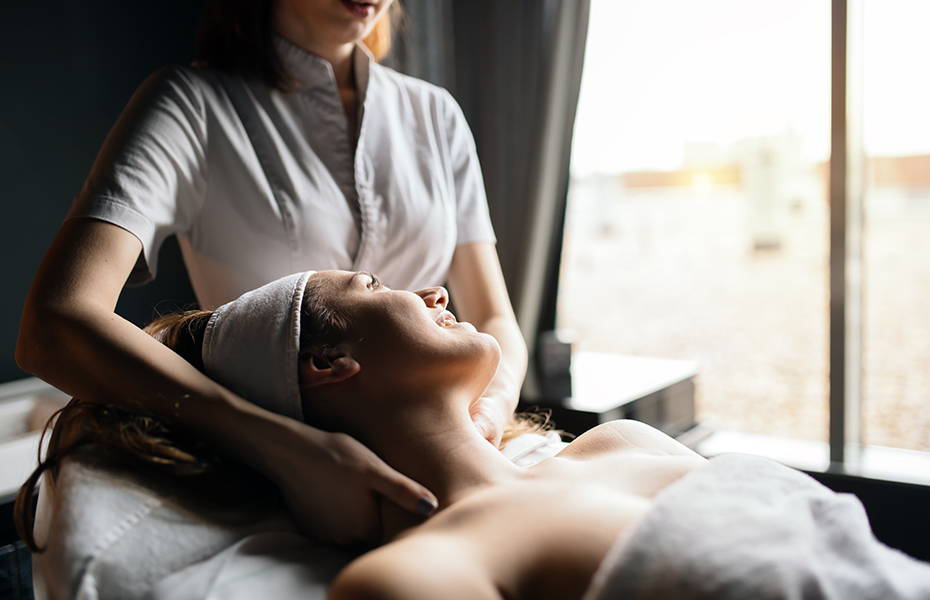 Book a spa day or DIY one at home.

A traditional spa day can help to restore your general wellness by improving immune function and relieving tension and stress in the body. According to studies from the International Journal of Neuroscience, a great massage can flood your body with happy hormones such as serotonin and dopamine while also reducing stress triggers such as cortisol. Take the time to truly relax from the heavy burdens of your daily life by booking a spa day.
And if you like to err on the side of caution with regards to budget, why not try planning an at-home spa day? Since providing your own treatments doesn't need to involve expensive supplies to be effective, you can treat yourself to the wind-down and relaxation elements you're most looking for. Set the scene with soothing music. Brew a mug of herb-rich chamomile tea, make face and hair treatments, and drop a Green Roads' CBD Eucalyptus and Lavender bath bomb into your tub for a luxurious at-home spa experience.
For some people, it's easier to distance themselves from loved ones when dealing with uncomfortable thoughts and emotions. However, engaging with those who know you best can do wonders for your mental wellness.
The American Psychological Organization notes that social isolation is linked to several physical and mental conditions, including increased stress levels, coronary heart disease, sleeplessness, depression, and anxiety. Social interaction, on the other hand, is advantageous for health habits, mental health, and physical health — and this is a finding supported by hundreds of studies!
Just be sure to spend your mental health day with someone that makes you feel good and can listen without judgment, and avoid those who might heighten negative emotions. And if you don't currently have loved ones to spend time with, use the day as an opportunity to join a group activity or event.
Another great activity you can try involves slipping on a pair of shoes and stepping into a natural setting. Sidestep the horns and blares of traffic, escape the endless demands of electronics, and place your feet on the peaceful grounds of nature.
Studies such as this one from Frontiers in Psychology have long proven that time spent in natural settings can help to reduce stress, mental fatigue, and anxiety while also improving overall mood, feelings of gratitude, and cognitive functioning.
Enjoy the restorative properties of nature by journaling, reading, being mindful, or simply walking on your journey. Want to add further therapeutic practices into your mental health day? Be sure to pack along some Green Roads CBD topicals and stress aids to relax any achy muscles or for a more enhanced calm as you cruise along your nature walk.

Add Green Roads CBD to Your Mental Health Day
Taking a mental health day can work wonders for you in the short and long term — but that doesn't mean you can't support your mental health every day! Shop Green Roads for CBD spa products, relaxation aids, and more to help combat everyday stress.
Shop our wide inventory of pharmacist-formulated products online or visit a Green Roads CBD location near you to find the options that are best for you.