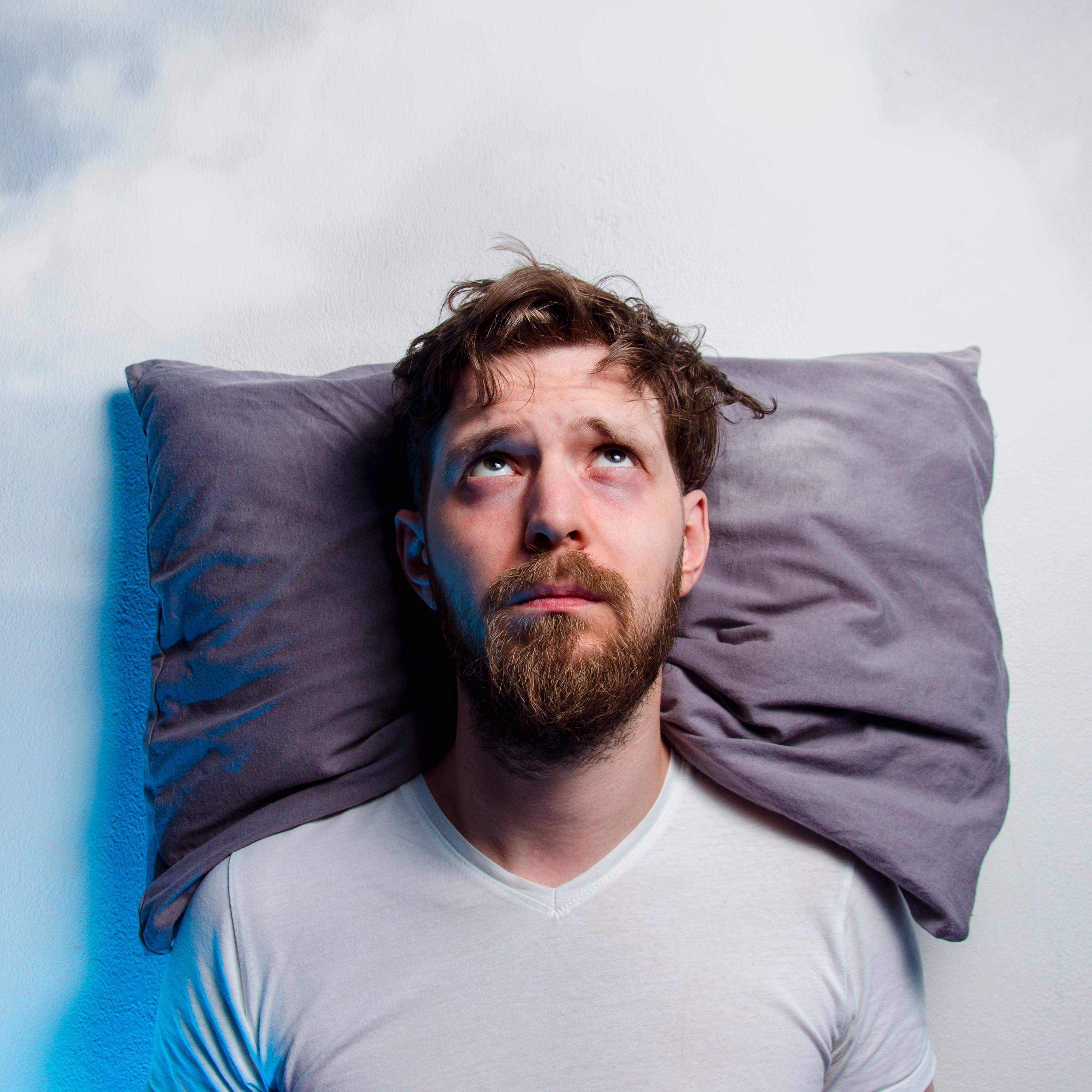 I knew I couldn't be the only one tossing and turning these days. One late night (or very early morning, technically) I came across this interesting study. To sum it up, it says that people struggle to sleep during periods of large scale disasters.
When you consider COVID-19 and then add in news cycles about unemployment, racism, protests, hurricanes, fires, and the election -- as well as regular everyday stress from work and life -- it's no wonder so many people are on edge.
Sleep is central to our health, and not getting good, consistent sleep can prevent you from being at your best. However, before you add sleep issues to the list of things that are stressing you out and keeping you up, let me share a few things I've learned.
Why Sleep Matters | Benefits of a Good Night's Sleep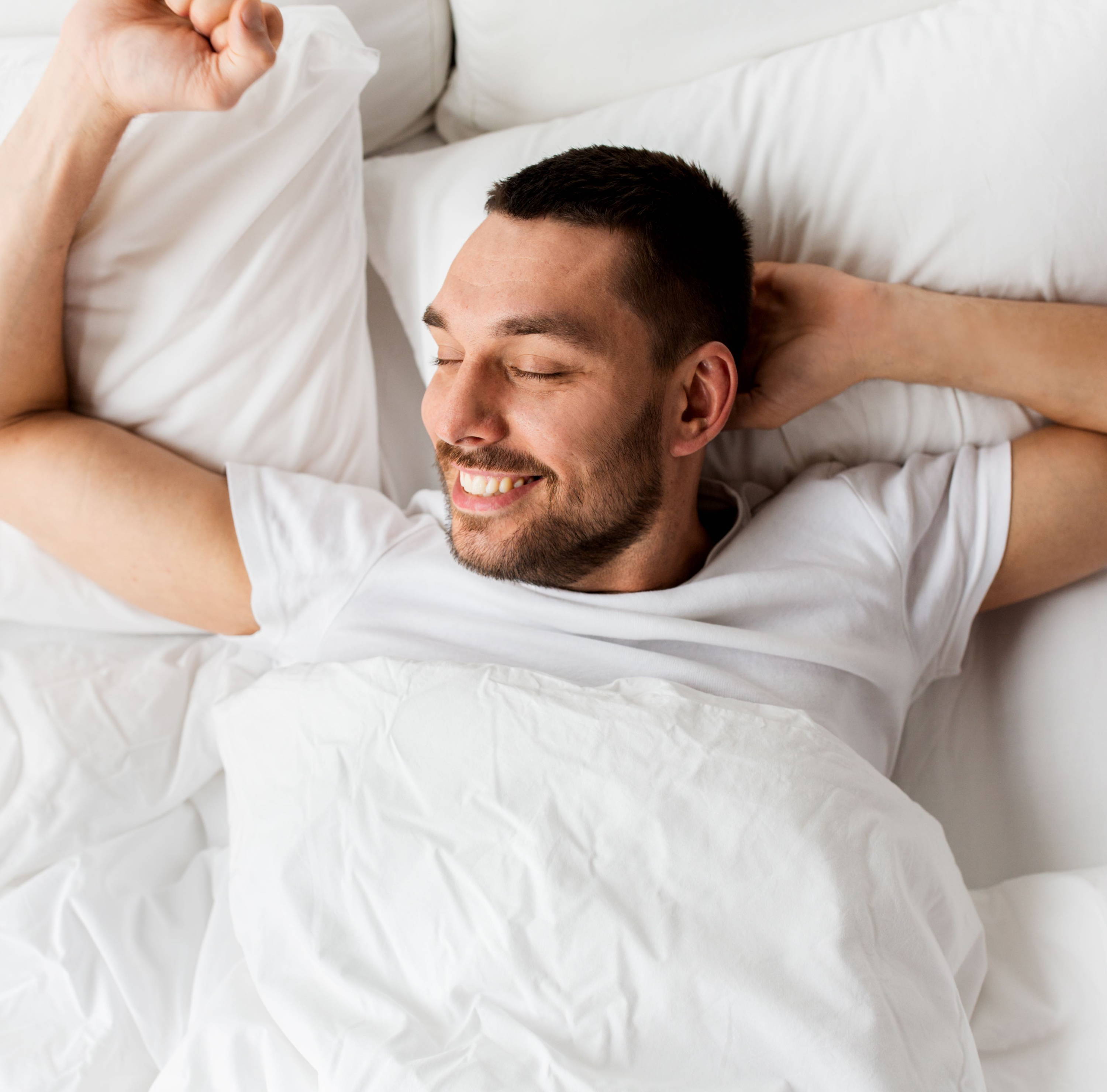 I'm an Eagle Scout, and I enjoy staying active with outdoor rec and martial arts. Of course, with gyms closed it's mostly outdoor rec lately. Still, I have more energy for biking, hiking, and swimming when I've been getting deep, high-quality, consistent sleep.
Studies show this type of sleep routine helps with emotional balance, longevity, and all other aspects of your health. You're better at handling stress and you think more clearly when you're well-rested.
A HEALTHY BEDTIME ROUTINE
Everybody's routine, including mine, went through a huge shift during COVID-19. A typical day became somewhat shapeless, and the line between my work-life and my home-life basically evaporated. I was used to being able to split my day into chunks: morning, commute, work, commute, home, etc. With COVID, all of those blended together and it threw me off more than being over-booked ever did.
To get my routine back on track, I picked a specific time to wake up and I stuck to it every day as if there was a train I had to catch. Sounds simple, and it is. But it worked for me.
Surprisingly, I found that forcing myself to wake up in the morning made it a little easier for me to wind down at the end of the day. I changed my nighttime routine as well, and here are a few things you may want to try:
Try to plan ahead for your bedtime just a little bit. You'll do your busy mind favors if you unplug from all devices about one hour before bed. Try to add calming activities to this hour. For example, read a good book of poems or doodle a little bit. Do something you enjoy such as playing guitar or doing yoga poses for sleep. Try journaling your thoughts. You may find that if something is bothering you when you're trying to sleep, you may discover that getting it down on paper makes the issue seem smaller, tangible, and manageable.
You can also use this job to do some light cleaning and organizing. This isn't the time to break out the heavy-duty cleaners, but hanging up a few jackets and bringing cups to the sink will help you feel that your environment is less cluttered and more under control. Make sure your room itself is cool, and that your sheets are clean and comfortable. Some people like a calming fragrance like lavender to help them feel more at peace.
Add Green Roads Sweet Sleep Formula to your Bedtime Routine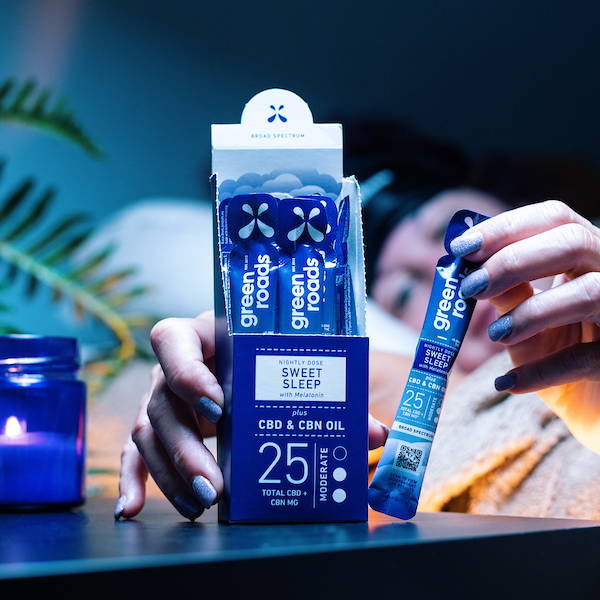 Add Green Roads Sweet Sleep formula to your bedtime routine to snooze soundly. Each ingredient in this pharmacist-formulated blend does a different job. Melatonin is a part of the natural sleep cycle in humans. CBD helps manage ordinary stress, which is so important when you're trying to sleep. CBN is a cannabinoid like CBD but with special properties that make it perfect for a sleep aid. And being from New England, I must say, I love the blueberry flavor.
You can also try our Sleepy Zs gummies, which bring you melatonin and CBD all with a satisfying texture and calming flavor. We offer Sleep capsules with these ingredients too.
Whether you are trying Sweet Sleep oil, Sleep capsules or Sleepy Zs gummies make sure to take them approximately 30-minutes before bedtime. Above all, remember to enjoy your evening routine and don't pressure yourself to get to sleep!
And that brings us to an important final point…
GIVE YOURSELF PERMISSION TO RELAX
Don't feel guilty about anxiety or frustrated by sleeplessness, that's just counterproductive. Just take the free time to decompress and acknowledge whatever anxiety you're having. That is the first step in managing it. Better days and better nights are ahead. That belief alone can help you find the comfort you need to drift to dreamland.
About the Author:
Tom Spencer is Green Roads' Senior Copywriter and its resident insomniac. You can see more of his writing and film here.