Green Roads founder Laura Fuentes was honored with placement on the Forbes 50 Over 50 Vision list for 2021. Read about placement criteria and gala events for the listees as well.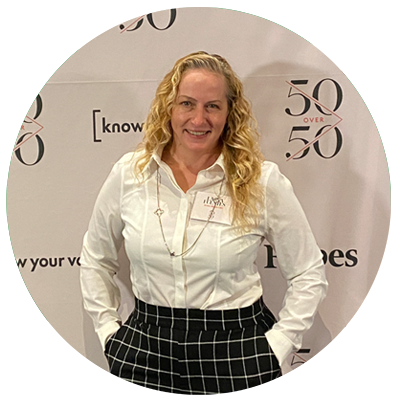 We at Green Roads are proud to announce an incredible honor bestowed
on our co-founder,
Laura Fuentes.


On August 23rd, Forbes announced their 50 Over 50: Vision list, which honored Laura
alongside other incredible women such as Eileen Fisher, Gwynne Shotwell (President of
SpaceX), Marian Croak (Vice President of Engineering at Google), and Kimberly Godwin
(President of ABC News).
This is part of
Forbes'
50 over 50 franchise which launched a few
months earlier, anchored by such icons as Shonda Rimes and Arianna Huffington.

Placement on the Vision list recognizes Laura as a risk-taker and trailblazer. Laura left the
comfort of a career in pharmacy to launch Green Roads and pioneer the CBD industry. Laura
led Green Roads to astounding growth until the company's sale to The Valens Company.

The list celebrates women who are changing the game in their industries. The criterion included
that the companies have over $20 million in sales, and have a philanthropic bent to their work.
Laura was selected from a pool of over 10,000 nominees.
"I'm honored to share a place on
Forbes
' list among so many successful, visionary women in their
fields." Laura said. "I am excited to see where our future collaborations and mentoring leads us."

Laura attended a gala featuring Dr. Jill Biden for the final honorees hosted in mid-December in
New York City, and plans to attend another upcoming event in Abu Dhabi.

We are proud of all she's accomplished and can't wait to see what comes next!